Get Auto Repairs in Englewood, Colorado From Our Mobile Mechanics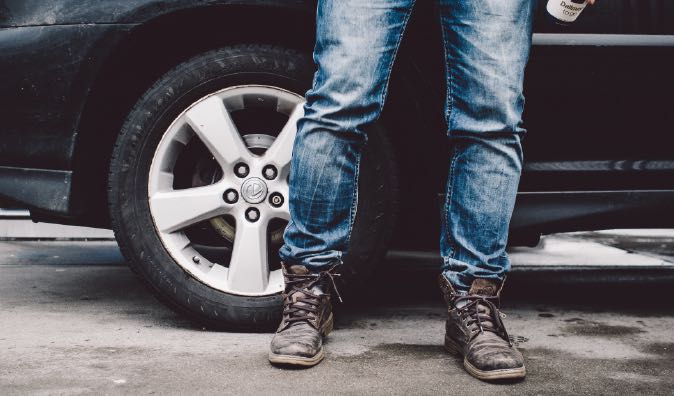 Top Mobile Mechanics in Englewood, CO
If you reside in Englewood, Colorado and are looking for a better way to repair your vehicle, then look no further! Wrench's mobile mechanics are improving the auto repair industry in Englewood, Colorado, one service at a time. You might be wondering; What makes Wrench so special? Well, the answer is simple! We provide more convenient auto repair and maintenance services to our customers in Englewood by bringing the shop to them. With us, you can skip the stuffy waiting room and get your car repaired at your home or office. Once you try one of our services in Englewood, Colorado, you won't want to go back to a traditional auto repair shop ever again!
Why Choose a Mobile Mechanic in Englewood, CO
Mobile mechanics are becoming more and more popular for a wide variety of reasons. They allow you to be more productive with your time, they will save you money, and you won't have to rearrange a whole day to squeeze in an appointment. At Wrench, we do our best to fit into your schedule, so you will be able to pick when and where you want your service appointment and we will honor that. You can always expect us to show up on-time and prepared because we are here to get you back on the road in Englewood. Our mobile mechanics come to your location, so if your vehicle breaks down in the grocery store parking lot, you won't need to hire a tow truck to get your vehicle to a shop. We will bring the shop right to you! Once we get there, you will be able to do whatever you want with your time. You are free to sit and chat with our mechanic, but we know that isn't everyone's idea of fun. You can also spend your time elsewhere, as long as you can get back to your vehicle when the service is done. Our auto repair services in Englewood are unbeatable, so give Wrench a try today.
How to Schedule an Appointment with Wrench
If this sounds like something you'd like to try, just book your appointment with us by logging onto our website or app. If you don't already have an account with us, you will need to tell us a little information about your car such as the make, model, and license plate number. Then you will select a date, time, and location in Englewood that works for your schedule. We will need to know the address as well as a general description of where your car is if it is in a parking lot. Then we will send you a message confirming your appointment and you can expect us to arrive on-time and prepared. It's that easy!
What to Expect From a Service Appointment
When it comes to a Wrench auto repair or maintenance appointment in Englewood, you should expect nothing but the best. Our dedicated mobile mechanics are here to help you, so they will do everything they can to make your experience a positive one. When our mobile mechanic arrives at your preferred location in Englewood, Colorado, you will need to be present so we can get the keys. Then we will get right to work and you will be free to do whatever you want to do. Some of our customers like to ask questions about the services and chat with our mechanics, you are welcome to do that! However, some people enjoy our services because they can spend their time doing other things such as working, spending time with family, or just simply relaxing. If that is more desirable to you, don't feel obligated to stick around. If you choose to leave, we will be sure to keep you updated on the status of your vehicle at all times. As soon as our mobile mechanic is finished, we will let you know and return your keys. Then you will be able to hit the roads of Englewood, Colorado once again!
---
---
---
Auto Repairs for Popular Vehicles