Get Auto Repairs in Eugene, Oregon From Our Mobile Mechanics
Coming Soon To Eugene, Oregon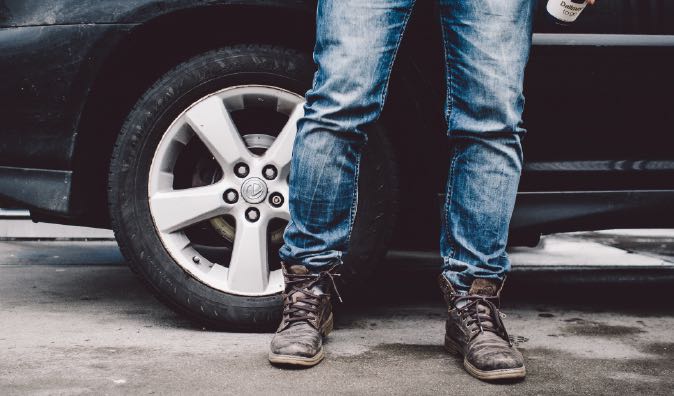 Top Mobile Mechanics in Eugene, OR
Wrench mobile mechanics perform the top notch auto repair services for all of the residents of Eugene, Oregon. Our mobile mechanics are skilled in, and are passionate about auto repairs, so you can be sure your car will be in excellent hands. Most of our repair services that we provide can be done at your home or office, making it extremely convenient. Don't waste any more time waiting around at an auto repair store when we bring the auto repair services to you in Lane County.
Why Choose a Mobile Mechanic
While you may have the skills to replace a broken part in your car by yourself, taking time out of your schedule to carry out the repair is often not a good option. As a busy professional, you probably already have to stretch your time between your career, family, and other commitments. By hiring a Wrench mobile mechanic, you can reduce the demands on your time. Wrench mobile mechanics come to you at your home or office, which means you don't need to drive your car to a garage or worry about picking it up later.
How to Schedule an Appointment with Wrench
Get a completely free quote from us by clicking 'Get A Free Quote' on our website. At Wrench, there's no hidden charges or surprising costs. Call us or get instant access of our services via our App. Our technicians are there for you to give all the information you need in all simpler terms. To schedule a service appointment for your car or truck, simply call Wrench or get in touch with us online through our website. We can usually provide our customers with up-front auto repair estimates, but we also understand that not everyone is expert, for them we send out a diagnostic professional to determine what your vehicle needs. Our expert mobile mechanic examine your car there and then to recommend a care plan and estimated quote.
What to Expect From a Service Appointment
Seasonal change can present unique fleet vehicle issues. Whether it's overheating in the scorching summer sun or electrical issues in the winter, you want to make sure your vehicle is prepared for the changing temperatures. Our team of expert mobile mechanic can change fluids and replace parts to keep your vehicle extreme-temperature-ready in Oregon. You'll find that our quick auto repair estimates and convenient mobile mechanic service make it so easy to get urgent repairs without disrupting your life.
---
---
---
Auto Repairs for Popular Vehicles