Get Auto Repairs in Evanston, Illinois From Our Mobile Mechanics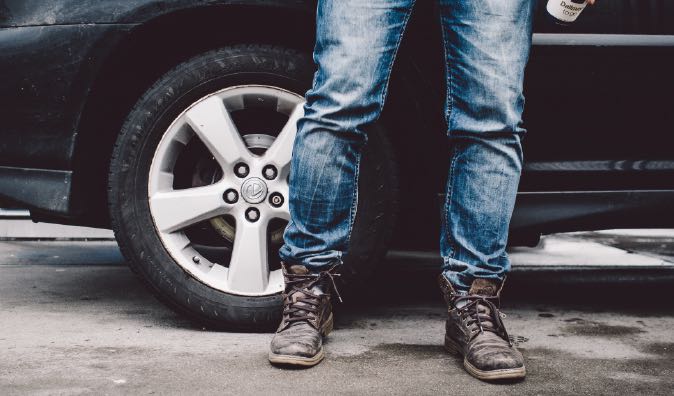 Top Mobile Mechanics in Evanston, IL
Car owners in Evanston, Illinois or the rest of Cook County can receive incredibly convenient auto repairs from Wrench's mobile mechanics. We bring the shop to you so you don't have to deal with all the stress it takes to get your broken down vehicle to the shop. When you give us a call to book your appointment with one of our mobile mechanics, we will ask you a couple questions so we are able to create an accurate auto repair quote. So contact us today and your auto repair experience will be better than ever! In no time you'll be able to take your vehicle out for a spin and make it to your movie at Century 12 Evanston on time.
Why Choose a Mobile Mechanic
The auto repair industry is changing for the better because of mobile mechanics. Not only will we help you avoid stress, but you will be saving yourself time and money. Since our reparative services are mobile, you won't have to pay any towing expenses so you can spend your money on what really matters to you. To save you time, we don't require your presence throughout the service. You can have us come to your office or home and you can spend your time getting important work done or even just relaxing. At Wrench, we have a long hiring process in place with multiple background checks so we can make sure that our customers will be getting nothing but the best. So next time you are in need of an auto repair, give us a call!
How to Schedule an Appointment with Wrench
When you decide to schedule an appointment with us, you can let us know by giving us a call or by filling out the short form on our website. You will need to know the year, make, and model of the vehicle you wish to be repaired. If you happen to know what is wrong with your vehicle, we will be able to give you a quote for the service right away. If you don't know what's wrong, we will be able to set up a diagnostic appointment where our mobile mechanic will meet up with you to identify the issue and determine the best way to fix it. Once you have received your quote, you will be able to choose a time and place for your service. Then we will choose a qualified mechanic that is servicing the Cook County area and they will arrive to your appointment on-time and prepared.
What to Expect From a Service Appointment
For you, the appointment will be super easy. The only thing we ask is that you make sure you are able to give your car keys to our mechanic so they can get to work. once they have the keys, you will be able to do whatever you want. If you want to stay with our mechanic and ask all of your pressing reparative questions, go for it! If you'd rather leave and spend your time elsewhere, that's fine too. Your vehicle will be in very good hands, no matter what you end up choosing to do with your time. When your car is back to it's prime condition, we will send you a text message and our mechanic will return your keys. It's that simple! Book an appointment with us today and you won't have to deal with an auto repair shop ever again.
---
---
---
Auto Repairs for Popular Vehicles