Get Auto Repairs in Evansville, Indiana From Our Mobile Mechanics
Coming Soon To Evansville, Indiana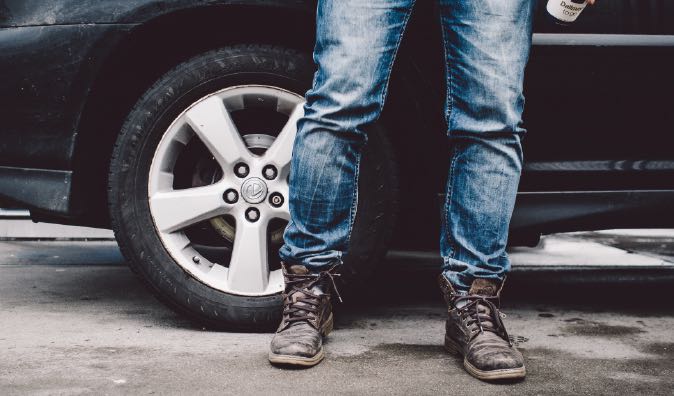 Top Mobile Mechanics in Evansville, IN
Like most people in Evansville, Indiana and surrounding Vanderburgh County, you depend on your vehicle. If your car or truck needs service or repairs, you want the work done quickly, correctly, and at a fair cost. At Wrench mobile mechanics, we understand your priorities, and we'll do everything we can to help you get back behind the wheel as soon as possible, whether you're here for an oil change or engine rebuild. We're specialists in servicing diesel vehicles, so you can be sure we'll help you get your business back on the road.
Why Choose a Mobile Mechanic
One of the best ways to keep repairs and the time and cost associated with them to a minimum is to pay attention to the warning indicators on your vehicle, which are there to keep small problems from becoming big ones. Besides warning lights, you should also pay attention to how your car or truck performs as you drive each day. Note anything out of the ordinary and deal with it promptly, as most mechanical problems get worse with time. Please contact us and ask any questions you might have for our service technicians.
How to Schedule an Appointment with Wrench
Call Wrench whether the repairs on your vehicle are major or minor. Our Wrench mechanics will complete the work in an efficient and professional manner. We screen our technicians thoroughly for knowledge and reliability prior to sending them to your home or office. If you aren't sure what work your car needs, Wrench will send a mobile mechanic on a diagnostic appointment. Once the mechanic determines the issue, you're given a fair estimate. No work begins until you agree to the estimate. If you drive in Indiana give us a call or request an appointment online and our friendly team of automotive professionals will be happy to help you and your car in every way we can.
What to Expect From a Service Appointment
Book a service appointment at your home or place of work. We just need the address and whether the vehicle is in a driveway or parking space. Most maintenance can be performed without moving your car. Whether you need transmission work, a simple coolant drain and fill, or other auto repairs, Wrench is here for you. For a full list of services available, log onto wrench.com. Once you try this convenient service, you'll never want to visit a service garage again.
---
---
---
Auto Repairs for Popular Vehicles