Get Auto Repairs in Evergreen, Colorado From Our Mobile Mechanics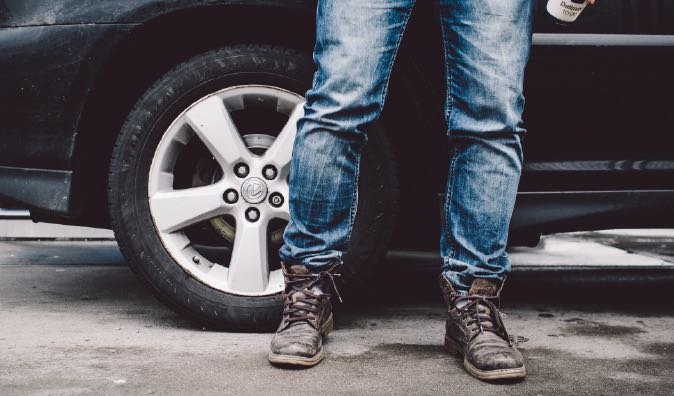 Top Mobile Mechanics in Evergreen, CO
If you are running into car problems in Evergreen, Colorado or the surrounding Denver area, book an auto repair or maintenance appointment with Wrench's expert mobile mechanics today! We have a team of experienced mechanics that are working to improve the customer experience when it comes to auto repair services. You shouldn't have to go out of your way to get your car problems solved, so we bring the solution to you. Our services can be delivered to any safe location in Evergreen, so give us a try today! Once you experience a mobile mechanic repair, you won't want to go to a traditional repair shop ever again.
Why Choose a Mobile Mechanic in Evergreen, CO
What's so special about mobile mechanics anyways? At Wrench, we have hundreds of skilled mobile mechanics all over the country, including Evergreen Colorado, so we can ensure we can always take care of our customers. In order to provide the best quality services and repairs, we have a selective hiring process in place. Each Wrench mobile mechanic has met our high standards, so we are confident that, no matter where you are in Evergreen, you will receive the best repairs possible. Our mobile mechanics strive to bring high quality repairs to you so you won't have to rearrange your plans. We want to fit into your schedule in any way we can.
How to Schedule an Appointment with Wrench
Booking an appointment with our Evergreen mobile mechanics is super quick and easy. It just takes a few minutes of your time and then you won't have to worry about your vehicle. Just head over to our website or app and log into your account. Don't have an account with us just yet? No worries! We recommend creating your account whenever you have a few minutes because it will help us get to know your vehicle and it's needs better. We will also save your repair history which will allow us to care for your vehicle in a more personalized way. When you request an appointment with us, we will need to know what is wrong with your vehicle. You will be prompted to select a service if you know what your vehicle needs. If not, you can request a diagnostic appointment so our mobile mechanic can come to you in Evergreen and figure out what we need to do in order to get you back on the road with peace of mind.
What to Expect From a Service Appointment
Service appointments in Evergreen are just like our service appointments all over the country. If you've never had an appointment with our mobile mechanics, you are in for a special treat! Our mobile mechanic will let you know when they are on their way to you and will arrive on-time and equipped with all the tools and parts needed. When we arrive, you will hand us the keys to your car and then we will begin working. During the service, you can do whatever you want. Some of our customers prefer to watch our mechanics and ask them questions about the repairs to be more involved in the process. But car problems often occur in the most inconvenient time, so if you have other things you need to take care of, don't feel obligated to stick around. Our mobile mechanics will let you know as soon as your vehicle is done. The service will be done in the blink of an eye! So don't put off your repairs any longer. Our mobile mechanics in Evergreen are here to help!
---
---
---
Auto Repairs for Popular Vehicles