Get Auto Repairs in Ewing Township, New Jersey From Our Mobile Mechanics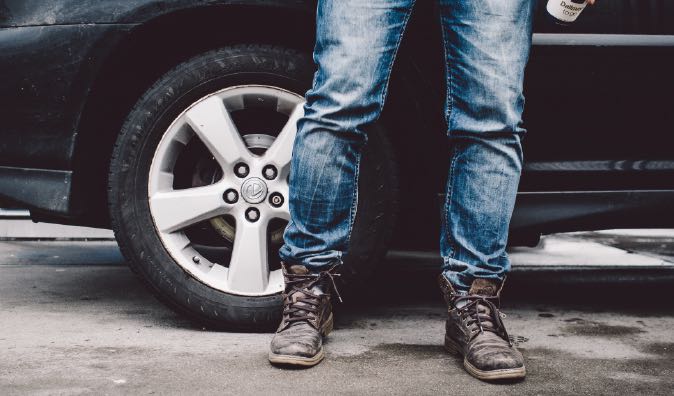 Top Mobile Mechanics in Ewing Township, NJ
Get your vehicle repaired or maintained in any convenient location in Ewing Township, New Jersey by booking an appointment with Wrench's mobile mechanics. We are working hard to create a new standard for the auto repair industry. Instead of wasting hours and hours of your time in a stuffy auto repair shop waiting room, we will bring the shop to you. Whether you want us to come to your workplace or home, we will show up on-time and ready to get your vehicle back on the streets of Ewing Township. Once you try out our services for the first time, you won't want to get your vehicles serviced at any other auto repair shop in Ewing Township, New Jersey! Book your appointment with Wrench today!
Why Choose a Mobile Mechanic
Our mobile mechanics all over the country are improving the auto repair industry, one service at a time. We are not only committed to making your experience the most convenient ever, but we also want to bring an unmatched level of quality service. At Wrench, we look for mobile mechanics in the Ewing Township, New Jersey area that have years and years of experience in the industry and are passionate about what they do. We don't settle for any mechanic, we want the best of the best. That's why we can confidently ensure our customers that each and every one of our Ewing Township mobile mechanics will provide high quality, long lasting repairs that meet even our highest standards. Let our Ewing Township mobile mechanics repair your vehicle today!
How to Schedule an Appointment with Wrench
To book your appointment with our Ewing Township mobile mechanics today, simply log onto our website or app. Fill out our short service form so we can accurately calculate a quote for our services. We will need to know the year, make, and model of your vehicle as well as which services you need. If you don't know what's wrong with your vehicle or what services it needs, we can set you up with a diagnostic appointment in which our mobile mechanics will come to you and figure out how to get your vehicle up and running again. Once we have all the information we need, we will provide you with a quote. You will be able to look it over before we even send out our mechanics. Once you approve our quote, you will be able to choose a date, time, and location in Ewing Township, New Jersey for your appointment. Our mobile mechanic will be on their way to get your vehicle repaired in no time!
What to Expect From a Service Appointment
On the day of your appointment with us, you won't need to worry about a single thing. Our mobile mechanics will be able to handle anything. You should expect that our mechanic will arrive on-time and prepared for the service. The only thing we ask of you is that you bring the keys to your vehicle to our mechanic or leave them in a safe place. Once our mobile mechanic has the keys, they will get right to work and you will be free to do whatever you need to do in the nearby Ewing Township area. We will keep you up to date with the status of your vehicle throughout the entire service. As soon as we are finished repairing your vehicle, we will let you know and pack up our tools. It's that easy! Give Wrench a try and book your appointment with us today!
---
---
---
Auto Repairs for Popular Vehicles