Get Auto Repairs in Fairfield, California From Our Mobile Mechanics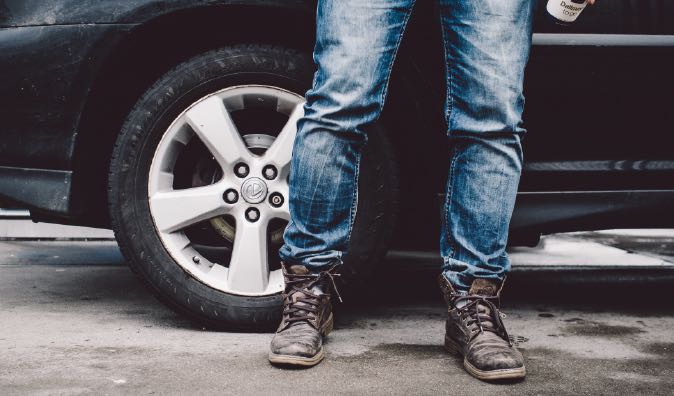 Top Mobile Mechanics in Fairfield, CA
If you are currently living in or visiting Fairfield, California or anywhere else in Solano County and are in need of an incredibly convenient auto repair service, give Wrench a call and hire one of our skilled mobile mechanics. You can contact us by giving us a quick call or by filling out our short questionnaire. We you get in touch with us you can request our auto repair quote for your service as well as book one of our mobile mechanics. Our auto repair quote will be very affordable and completely transparent so you will know exactly what you will be paying us. We have no hidden fees and no surprises. If you book an appointment with us today we will get you back on the road as efficiently as possible so you can get can spend your day at the Solano Town Center instead of wasting it at the car shop.
Why Choose a Mobile Mechanic
Mobile mechanics are a huge step forward for the auto repair industry. Now you can get all of your vehicle maintenance needs satisfied from the comfort of your own home. With mobile mechanics you can use your time however you want and there will be no need to waste your day at the shop. We will bring the shop to you whether you're at your office or your home meanwhile you will have the freedom to stay and watch or leave and do something that is more important to you. At Wrench, we want to ensure that our customers will be receiving the highest quality repairs so our hiring process is very long and we require multiple background checks. Each mechanic we hire has plenty of experience and will be able to resolve any of your auto repair issues. All you need to do is contact us so we can get you back on the road as soon as possible.
How to Schedule an Appointment with Wrench
To get an appointment with us, you can either give us a call or you can fill out the short form on our website. We will need to know what type of car you have as well as the problem. However, if you are unable to identify the problem, we can send a mechanic out to you to perform a diagnostic visit. In this, our mechanic would come out and take a look at your vehicle to determine the problem and the best way to fix it. We value honesty and transparency so we will never make you pay for things that you don't need. Once we have figured out which parts and services you will be needing, we will calculate your auto repair quote. Then you will be able to pick a date and location for your service. After that, we will match you up with one of our qualified mobile mechanics in the Solano County area. You won't need to worry about anything else because we will make sure our mechanic will show up well-prepared and on-time.
What to Expect From a Service Appointment
When you meet up with our mechanic, all you will need to do is give them your car keys. Once you do that, you will be free to do whatever you want. If you choose to leave, you can do so knowing that your car will be in very good hands. We treat our customers cars as well as we would treat our very own. When our mechanic finishes the service, we will send you a text to let you know and our mechanic will return your keys. Then your car will be ready to take you out on your next excursion. Stop waiting for that maintenance visit and give Wrench a call today!
---
---
---
Auto Repairs for Popular Vehicles