Get Auto Repairs in Fairview, Tennessee From Our Mobile Mechanics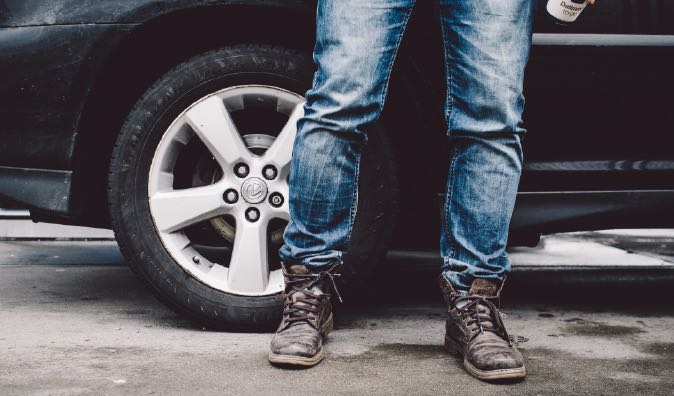 Top Mobile Mechanics in Fairview, TN
If you have been struggling to find a mechanic you love in the Fairview, TN area, look no further. Wrench is here to bring high-quality auto repair to you, with a team of highly skilled mobile mechanics eager to help get your car in the best shape possible. We know that it can be frustrating to take your car to the shop in the next town over, or worse, all the way into downtown Nashville, which is why we will do everything we can to make owning a car easier. You do not have to worry about asking a friend to take you to and from the repair shop while your car gets fixed; instead, you can enjoy great service from the comfort of your home. You could even have the mechanic come to your office if you have an important presentation to finish up and no time to waste. When you hire Wrench for your auto repair and maintenance needs, your life gets easier, instead of the other way around. Let us come help you get your car back on the road in Fairview, TN, and book your first appointment with Wrench today!
Why Choose a Mobile Mechanic in Fairview, TN
Mobile mechanics are the perfect solution for your auto repair and maintenance needs if you have a busy schedule as it is. We know how hard it can be to juggle work, family time, and anything life throws at you, and figuring out when you are going to get an oil change can sometimes add to that stress or be pushed off until you have more time. With Wrench, you are saving time, money, and energy, leaving you with the freedom to do what you want. Our mechanics will find a time that works with your schedule, instead of the other way around, so you can be as strategic with your time as you need to be. From the booking process to the end of the appointment, our goal is to make your life easier in any way we can, so that you never have to feel the stress of car ownership again. Whether you need a windshield wiper replacement before a snowstorm hits or a full tire replacement after you get a flat on your way home from work, we've got you covered. Do not put off auto repair or maintenance any longer, and schedule your appointment in Fairview, TN today!
How to Schedule an Appointment with Wrench
As we've mentioned before, everything we do is to try to make your life easier, and that includes the booking process. Simply log onto the Wrench app or website and create an account if you have not already done so. Once you have created an account with us, we will save your car's information so that booking any service in the future will only take a few clicks. If you know what service you need, you will be able to easily navigate to the correct one based on the make and model of your car, and you will be given an individualized quote. If you do not know what is wrong with your car, you can speak with one of our customer service representatives, or schedule a diagnostic appointment where a mechanic will come out to your location in Fairview, TN to determine what the cause of the issue is. You can then book the corresponding service and will be able to choose your preferred date, time, and location. A mechanic will return with all of the right parts and tools needed to get your car running like new! At Wrench, we do not believe in hidden fees, so you will never pay more than what you are quoted! This is just one example of the great lengths we go to establish trust and comfort with all of our customers. Join the Wrench family in Fairview, TN right now - you will not be disappointed!
What to Expect From a Service Appointment
If you have never used Wrench before, or any mobile mechanic for that matter, do not worry! Our goal is to make the entire experience as enjoyable as possible for you, which is why all we ask is that you are present at the start and end of the appointment. Once you have handed your keys over to the mechanic and asked any questions you may have about the service, you are free to do as you please for the rest of the time! Go for a walk, catch up on email, start a good book - the opportunities are endless! You can also feel free to stay and observe the mechanic as they work if you have specific questions about what is going on with your car. Either way, you will be notified as soon as the mechanic completes their job, so that you can get back on the road and they can be off to help the next Wrench customer. It's that easy! There is no reason you should not choose Wrench for all of your auto repair and maintenance needs in Fairview, TN!
---
---
---
Auto Repairs for Popular Vehicles