Get Auto Repairs in Farmington Hills, Michigan From Our Mobile Mechanics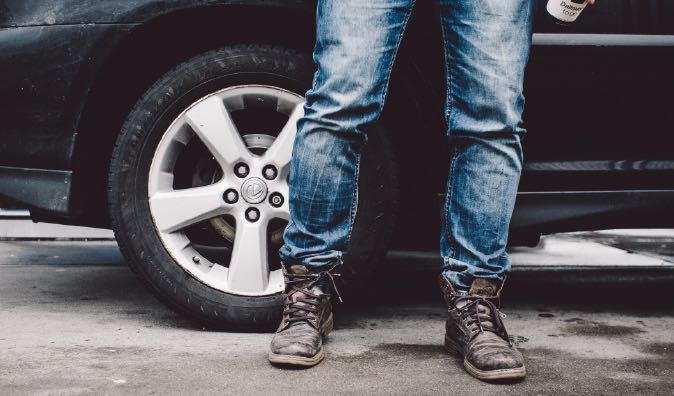 Top Mobile Mechanics in Farmington Hills, MI
Wrench believes in encouraging our customers to become vehicle-smart so they can make the right decisions about their car in Farmington Hills, Michigan and surrounding Oakland County. Feel confident knowing that your vehicle is in good hands. Our awesome service providers, as well as our fully trained and certified technicians who are specialists in European auto repair, will ensure your vehicle receives the best possible care. We do all our work in-house so we oversee and maintain the quality and standard of our repairs from start to finish.
Why Choose a Mobile Mechanic
It's a tough road out there, and your tires bear the brunt of potholes, broken glass, nails, screws, and anything else that can puncture a tire or stops the engine. Wrench's auto repair services are the best in the business in Michigan. Call Wrench to get for repair and maintenance services that make your car as new. Our mechanics repair only what's necessary with your prior authorization and advise you of other potential problems we notice without pressuring you and charging you more.
How to Schedule an Appointment with Wrench
To book an appointment, you can contact us via the form featured on our website or phone call. Or simply download Wrench app for instant services. In our diagnostic appointment we send a mechanic to come out and take a look at your vehicle. When they identify the problem, we calculate your auto repair quote based on the parts and services you need. Before you are asked to choose the date and location, we will give you a time estimate and you'll know how much it will cost. Then, in order to guarantee convenience, you will get to pick when and where you would like your service appointment. At that point, we'll match you up with a mobile mechanic in Michigan. They will show up on-time and prepared to handle anything. Hire a mobile mechanic from Wrench and you'll be back on the road in your car in no time.
What to Expect From a Service Appointment
While Wrench mobile mechanic offers all of its client's unparalleled service, we are the European auto repair specialists. This means that we have extensive training and experience in Acura, Buick, Chevrolet, Volvo, Audi, Volkswagen, BMW, Ford and many more makes and models repairs. So book an appointment with us today and you'll be back on the road with our utmost convenient services.
---
---
---
Auto Repairs for Popular Vehicles