Get Auto Repairs in Fayetteville, Arkansas From Our Mobile Mechanics
Coming Soon To Fayetteville, Arkansas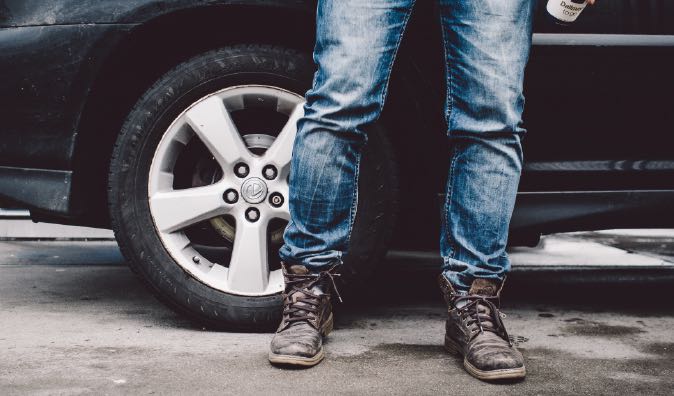 Top Mobile Mechanics in Fayetteville, AR
At Wrench mobile mechanics we are confident that we are good at what we do, so we back it with a warranty. If you are in need of a car service or car repairs in Fayetteville, Arkansas and the surrounding Washington County, Wrench mechanics are available by phone or you can book a service or ask for a quote anytime, online. You can be assured you will have Arkansas' best car service specialists servicing or repairing your car in no time.
Why Choose a Mobile Mechanic
For the auto repair industry, mobile mechanics are a huge step forwards. Not only will they save you time, but they will save you money and a lot of hassle. We will bring the shop to your location so you don't have to go through the hassle of finding a tow truck to transport your broken down vehicle to the shop. You'll save money because you won't have to pay those towing fees. Since you don't have to go to the shop, you will be able to choose a location where you would be productive or be able to relax. With Wrench, you won't dread auto repairs because they will be so convenient. For example, if you asked us to come to your office, you could get work done while your car or truck gets serviced. Or we could come to your house so you can keep up with your favourite TV show while we get your vehicle up and running.
How to Schedule an Appointment with Wrench
Service appointments with us are simple. Because we're mobile, we carry all needed tools with us. We show up when we say we will, and then we work to get your vehicle in top shape again as quickly as possible. When you show us where your vehicle is parked, we get started right away so you can get back to your day, whether it involves household chores, playing with the kids, heading off to work, or anything else on your list. When the vehicle is done, we'll let you know so you can get back on the road.
What to Expect From a Service Appointment
No matter where you live in Arkansas or elsewhere in Washington County, Wrench will always be there for whatever car maintenance and repairs you need. We can fix your brakes, engine, transmissions, and even do tune-ups and oil changes. Before you make your way throughout Lake Fayetteville Park, be sure to call us at Wrench for your maintenance and repair needs. Give us a call anytime, or check out our website to find out even more about the services we offer. Go ahead and schedule your appointment with us today!
---
---
---
Auto Repairs for Popular Vehicles