Get Auto Repairs in Fayetteville, North Carolina From Our Mobile Mechanics
Coming Soon To Fayetteville, North Carolina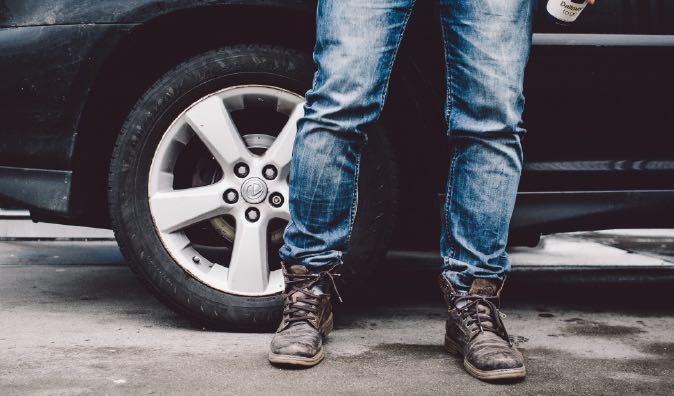 Top Mobile Mechanics in Fayetteville, NC
Reduce your chances of an unexpected vehicle breakdown and the risk of being involved in an avoidable collision in Fayetteville, North Carolina and surrounding Cumberland county. Refer to your car owner's manual for information about suggested factory scheduled maintenance checks and follow up with an appointment with one of our certified Wrench mobile mechanics automotive technicians for peace of mind. In a hectic life, sometimes we forget that our vehicles need to be looked after on a regular basis. Maintenance is key when it comes to the vehicle you use to get around. Not only will it ensure that your car functions properly on the road, but it'll also add longevity in general.
Why Choose a Mobile Mechanic
The proper maintenance and repair services allows your car to withstand irregular weather, accident damage, and much more. Take note that just because a car is relatively new, doesn't mean it's immune to issues. Regular maintenance will save you money in the long run! Vehicle inspections help you make informed decisions for scheduling cost effective maintenance and repair services over a period of time. At Wrench, we provide auto care services in your convenient time.
How to Schedule an Appointment with Wrench
We don't want you to worry about what the price of auto repairs on your car will be. We offer competitive pricing, innovative, and cost effective solutions and do our best to provide our clients with flawless customer service. When you call us for a quote, that's the price you pay for the work. This may be a shock for you if you have gone to a dealer or service station with a price in mind, only to be surprised by a much higher final bill. To help you feel confident in our quotes for auto repairs, please get a free quote from our site to see for typical repairs and average costs. We want you to be safe on the road, and to know that Wrench mobile mechanics is here to make sure your vehicle is secure and ready to go.
What to Expect From a Service Appointment
Wrench mobile mechanics perform maintenance and repair services with cost effective solutions for brake repairs and other service needs for any make and model vehicle. We'll never cut corners when it comes to repairs and you can expect nothing but the best of quality when it comes to your vehicle. We thoroughly inspect every single detail in order to ensure your safety. We take our jobs very seriously at Wrench mobile mechanics and know how important it is to have a reliable mechanic. If you hear a grinding or scratching noise when you hit the brakes, call Wrench don't wait for the problem to get worse and much more expensive.
---
---
---
Auto Repairs for Popular Vehicles