Get Auto Repairs in Federal Heights, Colorado From Our Mobile Mechanics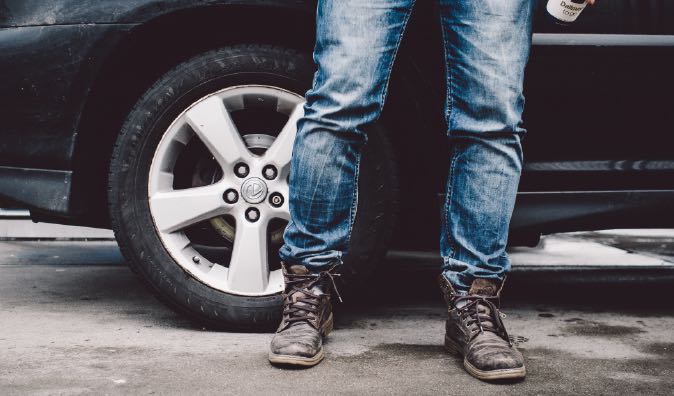 Top Mobile Mechanics in Federal Heights, CO
Looking for a better way to get your vehicle serviced and maintained in Federal Heights, Colorado or the elsewhere in the greater Denver area? Wrench is here for you! We have a team of skilled mobile mechanics that are working to transform the auto repair industry by providing more convenient auto repair solutions. If your car is experiencing issues, odds are you don't have hours and hours to spend at a shop. Wrench will bring the shop to you and you won't even have to stick around during the service! We know that life can get pretty crazy, so if you need to spend your time elsewhere, we understand! Give our convenient auto repair services a try today and your vehicle will be cruising around Federal Heights again in no time!
Why Choose a Mobile Mechanic in Federal Heights, CO
At Wrench, we have mobile mechanics all over the country and we keep opening up markets in new locations. Federal Heights and the greater Denver area is one of them! Although we have many mechanics all over the country, we value quality over quantity. In our hiring process, we are very selective because we want to ensure that every single Wrench service is up to our standards. So all of our mechanics go through a series of interviews and background checks and we get to know more about the potential addition to our team. If you book an appointment with one of our mobile mechanics in Federal Heights, you can rest assured that your vehicle will be in very good hands! Book your appointment with us as soon as possible and we will send a mechanic to your location in Federal Heights so you can do what matters to you.
How to Schedule an Appointment with Wrench
Booking an appointment with Wrench's mobile mechanics in Federal Heights is as easy as a click of a button! All you need to do is make a quick visit to our website and fill out our service form. For an even faster booking appointment in the future, you can download our app and log into your Wrench account. If you don't have an account with us, we highly recommend creating one. They only take a few minutes and will help us in the future with scheduling the right services for your appointments. We will be able to keep a log of which services your vehicle has received, which will mostly be used with maintenance services. Then you will select a service for your appointment. We offer a very wide range of services, so just let us know what your vehicle needs. If you aren't sure, we can set up a diagnostic appointment. Once we know which services we will be providing, you'll choose a date, time, and location in Federal Heights that works best for you.
What to Expect From a Service Appointment
Now that you've booked an appointment with us, you might be wondering what to expect! Our mobile mechanics in Federal Heights will arrive on-time and all you will need to do is give us the keys to your vehicle. Once we have the keys, we will get right to work and the rest of your time will be completely yours. If you want to stick around and talk to our mechanic, you are more than welcome to do that, but we realize that you might not want to do that for hours. So if you need to go into your home or office and do something else during the appointment, you won't need to worry about your vehicle. Our mobile mechanic will complete the requested services within the given timeframe and as soon as they are done, we will let you know. It's that simple! Book an appointment with Wrench's mobile mechanics in Federal Heights today!
---
---
---
Auto Repairs for Popular Vehicles