Get Auto Repairs in Fieldsboro, New Jersey From Our Mobile Mechanics
Coming Soon To Fieldsboro, New Jersey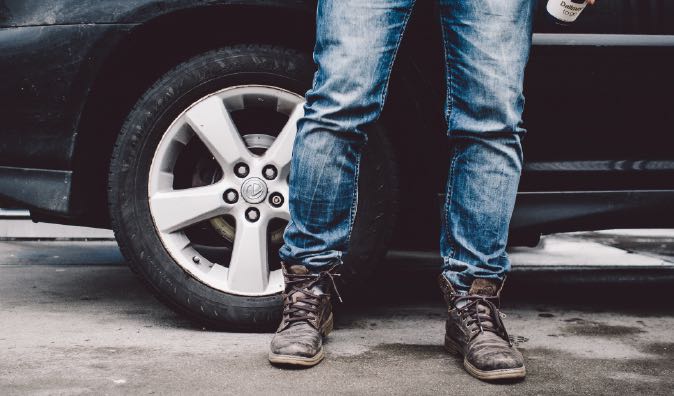 Top Mobile Mechanics in Fieldsboro, NJ
Wrench's skilled mobile mechanics are able to provide more convenient auto repair and maintenance services to car owners all over Fieldsboro, New Jersey! We are improving the auto repair experience by bringing high quality services right to your location in Fieldsboro. That way you will be able to spend your time doing what matters most to you. We can bring our services to your home, office, or even the local mall! We are here to fit into your schedule and once you try our services for the first time, you won't want to go anywhere else in Fieldsboro, New Jersey for your auto repair needs.
Why Choose a Mobile Mechanic
At Wrench, we carefully select each individual mobile mechanic on our team through our intensive hiring process so that we can ensure that our Fieldsboro mobile mechanics are the best of the best. All of our mobile mechanics have had plenty of experience servicing all kinds of vehicles. We are prepared to perform any auto repair or maintenance service in most weather conditions, so take a chance on us today. Our mechanics are passionate about auto repairs so you can rest assured that every single Wrench service appointment will be of the highest quality. Book your appointment in Fieldsboro today!
How to Schedule an Appointment with Wrench
To book your first service appointment with our Fieldsboro mobile mechanics, log onto our website or app and fill out our service form. You will need to give us a little background information so we can provide you with an accurate quote for our services prior to your appointment. We will ask you for the year, make, and model of your vehicle as well as what services your vehicle will need. If you don't know what services to choose yet, we can set up a diagnostic appointment. Our Fieldsboro mobile mechanics will take a look at your vehicle and let you know what it needs. Once we have all the information we need, we will give you an affordable and honest auto repair quote. We don't have any hidden fees so you will always know what to expect when it comes to our pricing. After that, you will pick a date, time, and location in the Fieldsboro, New Jersey area for your service appointment. Then you will be able to sit back and relax knowing your vehicle will be in very good hands!
What to Expect From a Service Appointment
On the day of your service appointment in Fieldsboro, New Jersey, you can expect that our mobile mechanics will arrive on-time and prepared to get the job done efficiently. Once we arrive, we will come find you to get the keys to your vehicle so we can begin our work. Then you will be free to do whatever you want in the nearby Fieldsboro area. If you have work to do, don't worry about us because we have the knowledge and experience to handle any obstacles that arise. We will beep you updated throughout the service so you will be the first to know when your vehicle is ready to hit the Fieldsboro streets once again. After we finish, we will clean the area and be on our way. It's that easy! We look forward to servicing your vehicle in Fieldsboro, New Jersey very soon!
---
---
---
Auto Repairs for Popular Vehicles