Get Auto Repairs in Fife, Washington From Our Mobile Mechanics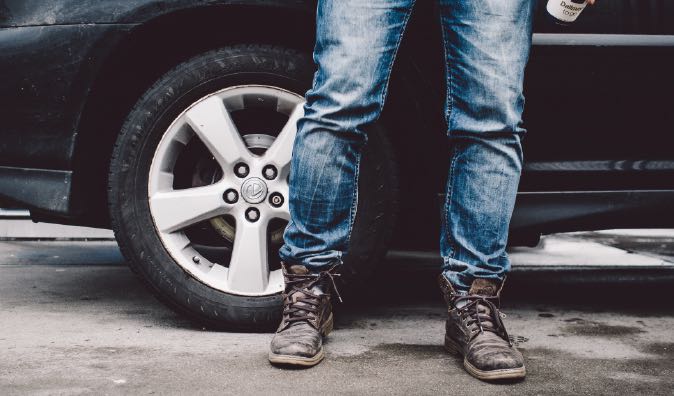 Top Mobile Mechanics in Fife, Washington
The dedicated professionals at Wrench strive to provide you with exceptional mobile mechanic services in Pierce County and in the town of Fife, Washington. You won't need to worry about getting your car towed to the mechanic's shop when you schedule an auto repair appointment with Wrench. We will send a highly trained mechanic to evaluate your car at your home or office. Wrench will provide a competitive and cost effective auto repair quote. We can meet you at the LeMay: America's Car Museum and repair your vehicle while you learn about the history of the automobile in the United States.
Why Choose a Mobile Mechanic
Customers in Fife, Washington select Wrench Mobile Mechanics for auto repair because our mobile mechanics are experts in the field. These mobile professionals are vetted and trained to deliver a comprehensive spectrum of auto repairs. If you're unsure of your car's issue, a Wrench mobile mechanic will arrive at your location to perform a diagnostic test to find the problem. Our mobile mechanics are prepared with the appropriate tools to get the job done in a timely fashion.
What to Expect from a Service Appointment
Wrench specializes in concierge service for our customers. We offer a comprehensive menu of auto repair and maintenance options for your vehicle. Our response team is trained to anticipate your needs, and our mobile mechanic has the information, tools and resources needed to provide you with our quality service.
After you book your appointment with our mobile mechanic, a professional travels to your home or office to evaluate the condition of your vehicle and discusses your options for auto repairs. The Wrench response team can answer any questions you have and guide you regarding the next steps for getting your car fixed.
Fife residents and citizens of Pierce County can depend on Wrench for quick, reliable and cost effective auto repair. We offer a diverse assortment of services that include everything from recharging the Freon in your vehicle's air conditioner to replacing the brake pads and struts on your car. Our mobile mechanics are ready to fix any automotive issue from a flat tire to a dead engine.
The long summer days are perfect for camping trips in Fife, Washington and Pierce County. Make sure your car is roadworthy. Wrench mobile mechanics can tune up your car while you pack up your tent.
At Wrench, we know how important it is to trust those around you. A trustworthy mobile mechanic service means you don't have to pay to have your car towed to the shop or worry about how you're getting home from the office, because we repair your vehicle while you conduct your business.
Revolutionize the way you get your car fixed with Wrench's mobile mechanics who get you back on the road without making you wait. We promise to provide you with a transparent pricing system, and we provide a clear quote before we perform any auto repairs.
Rely on our mobile mechanics the next time you need your auto repaired. Our response team is happy to answer any questions or concerns you may have.
As seen on www.seattlesmobilemechanic.com.
---
---
---
Auto Repairs for Popular Vehicles