Get Auto Repairs in Foggy Bottom, Washington, DC From Our Mobile Mechanics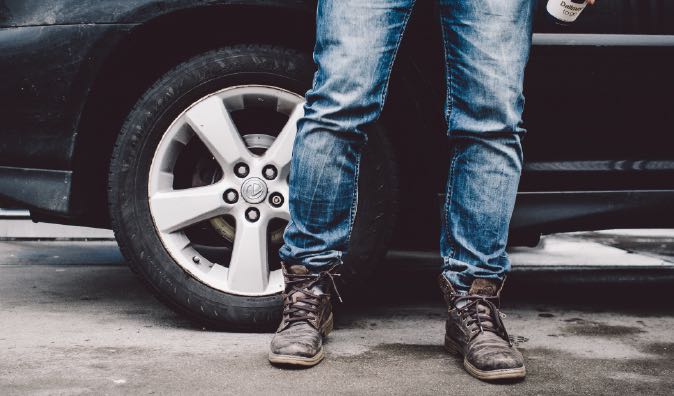 Top Mobile Mechanics in Foggy Bottom, DC
If you reside or work in Foggy Bottom, Washington DC, or the surrounding area, then you should book an appointment with Wrench's mobile mechanics when it comes to your auto repair or maintenance needs. We have a large team of highly trained and experienced mobile mechanics that are committed to improving the auto repair experience for our customers in Washington DC and all over the country. To bring you more convenient services, we deliver the auto repair shop right to your preferred location. That could be your home, office, or anywhere else! Book an appointment with us today and you will see why all of our customers in Washington DC come back for our services time and time again!
Why Choose a Mobile Mechanic in Foggy Bottom, DC
Mobile mechanics are making huge strides in the auto repair industry in Foggy Bottom, Washington DC. Before mobile mechanics became a popular solution to car issues, people were forced to get their cars to an auto repair shop. If your car was unsafe to drive, you might risk it to get to the shop which would put you in harm's way. Or maybe your car wouldn't start at all, forcing you to hire a tow truck to transport your car to the nearest auto repair shop. However, with Wrench, you will be able to drop the shop because we will bring the shop to you! Our mobile mechanics are the best in all of Washington DC. In order to ensure that every customer receives the same level of service, we have an intensive hiring process. This process includes multiple interviews, background checks, and performance reviews. Once we get a holistic view of each candidate, we only hire the ones with the most experience, technical skills, and customer service skills. We want our mechanics to be genuinely passionate about what they do so they provide the best services possible.
How to Schedule an Appointment with Wrench
To book an appointment with our mobile mechanics in Foggy Bottom, Washington DC, all you need to do is visit our website homepage or log onto our app and fill out our short service request form. We will need to know information about your vehicle like the year, make, and model as well as the license plate number. This will help us prepare for your appointment as well as identify your vehicle when our mobile mechanic arrives at your preferred location in Foggy Bottom, Washington DC. Then we will need to know which services we will be providing. This will help us provide you with an accurate estimate and we will be able to come prepared with any specific parts your vehicle may need. If you are unsure, you can also simply book a diagnostic appointment. Once we know what we are doing, we will give you an honest and transparent estimate for our services. That way you will always know what to expect without any hidden fees. After that, we will ask you to choose a date, time, and address for your service appointment in Foggy Bottom or elsewhere in Washington DC. In no time, your car will be back on the road in the best condition possible. Our mobile mechanics in Foggy Bottom, Washington DC are looking forward to servicing your vehicle soon!
What to Expect From a Service Appointment
Wrench's service appointments are super simple! All you need to do is book your appointment so that it can be personalized for you and be available at the start of the service. Our mobile mechanics will need to get your car keys, but after that, you will be free to do whatever you want with the rest of your time. The possibilities are endless when you book an appointment with Wrench's mobile mechanics in Foggy Bottom, Washington DC. You can spend your time relaxing, working, shopping, or even participating in your favorite hobby! You are also more than welcome to stay with our mechanic if you'd like. Our mobile mechanics have plenty of knowledge about all makes and models, so you can take advantage of that by asking for advice or tips and tricks to avoid car issues in the future. When our mobile mechanic is finished with the service, we will let you know and return your car keys. Then you will be able to hit the streets of Foggy Bottom, Washington DC once again!
---
---
---
Auto Repairs for Popular Vehicles