Get Auto Repairs in Folsom, California From Our Mobile Mechanics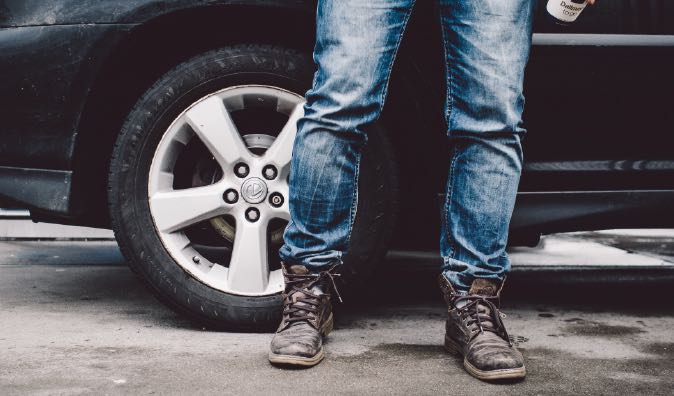 Top Mobile Mechanics in Folsom, CA
If you are in Folsom, California or in the surrounding Sacramento County and are in need of a convenient auto repair service, hire one of Wrench's skilled mobile mechanics. We will deliver high quality repairs right to your location, whether that be your office or your own home. To book an appointment with us, you will need to contact us via phone call or by completing our online survey. When you get in contact with us, we will give you our affordable auto repair quote. Not only do we have low pricing, but we also provide transparent quotes with absolutely no hidden fees so you will know exactly what you will be paying us. If you book an appointment with our mobile mechanics today, we will get you back on the road as soon as possible so you can spend your days off at the Folsom Lake State Recreation Area instead of wasting them at the car shop.
Why Choose a Mobile Mechanic
When you hire a mobile mechanic to satisfy your auto repair needs, you will be saving yourself time, money, and stress. While our mobile mechanic is working on getting your vehicle back to it's best condition, you will have the freedom to spend your time however you please. This means you could get some work done or even just relax a little. Also, since we bring the shop to your location, there will be no need to go through the hassle of finding a tow truck or paying those unnecessary towing expenses. Here at Wrench, we want to ensure that our customers will be getting the best quality repairs as well as the best customer service. To do this, our hiring process is extremely long and includes multiple background checks. Every mechanic we hire has plenty of experience and is just as dedicated to improving the auto repair industry as we are. Contact us today and we will set you up with one of our mechanics in the Sacramento County area!
How to Schedule an Appointment with Wrench
If you would like one of our mobile mechanics to repair your vehicle, you can get an appointment by giving us a call or by completing the short survey we feature on our website. We will ask you to provide some information such as the type of vehicle that needs the repair as well as what's wrong with it. If you don't know what's wrong with it, then we can arrange a diagnostic appointment. For that, we will send one of our mobile mechanics out to take a look at your vehicle. Once they identify the problem and we know exactly what parts and services will be needed, we will calculate your auto repair quote. Then we will ask for a convenient date and location for your appointment. After that, you won't have to worry about anything else. We will match you up with one of our mobile mechanics in your area and they will come to your location prepared to handle anything.
What to Expect From a Service Appointment
When you meet with our mobile mechanic, you will have to give them the keys to your car so they can begin working. At this point, you'll be able to stay or go. If you wish to leave, you can relax knowing that your car will be in very good hands. We handle our customers cars with the same care and respect as we would with our own. When the service is done, we will notify you in a text and our mechanic will return your car keys. Then you'll be able to head out on the road with a vehicle that is running better than ever! So give us a call today and you won't have to go to the shop ever again.
---
---
---
Auto Repairs for Popular Vehicles