Get Auto Repairs in Fort Lauderdale, Florida From Our Mobile Mechanics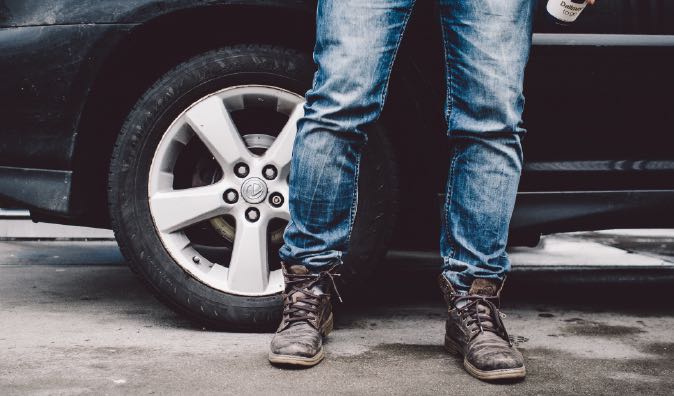 Top Mobile Mechanics in Fort Lauderdale, FL
How convenient would it be to get your brakes replaced, oil changed, headlight replaced, and any other routine maintenance services completed all while you are at work for a price less than the average car repair shop. Wrench mechanic do general repairs and maintenance in any safe location your car is broke down or parked. So if your car, truck, or van broke down and needs to be repaired or you want to get a headlight replaced while you are at work. We will come to wherever your vehicle is, in Fort Lauderdale, Florida and surrounding Broward County, in order to repair it. Our expert mechanic can show up and do a tune up or vehicle repair while you are at work. Our auto repair shop on wheels turns a parking lot or your garage into our own service garage. Afterwards, you wouldn't even know it because we will clean the area and make sure it is as spotless as possible.
Why Choose a Mobile Mechanic
Our mobile mechanics service every make and model of vehicle and are focused on providing you with the best possible auto repair at a reasonable price. No matter what your automobile repair needs are, we are here and ready to help at your convenience. It is our top priority to provide you with services you are proud to recommend to your friends and family. Throughout the years, we have worked hard to establish a reputation for trusted service and exceptional results. Wrench is trusted auto repair services in Fort Lauderdale, Florida. From routine maintenance work to major repairs and overhauls, our expert mechanics have the skills and experience to repair your vehicle effectively. We utilize the latest tools and technology to diagnose issues with your car and work hard to stay updated on the latest updates and trends within our industry. Our technicians are passionate about their work and take pride in helping our customers get back on the road safely.
How to Schedule an Appointment with Wrench
Wrench mobile mechanics make maintaining your car easy. When you're due for a service appointment, simply go online and tell us what you need to have done. Pick a time and a location to book an appointment with us. We will provide a fixed, no-hassle quote so there are no surprises. Not sure what you need done? Not a problem. We will do a diagnostic visit before providing a quote. We can perform the majority of all car repair and maintenance work at your location. From a simple oil and filter change to diagnosing and repairing most ignition, electrical, and exhaust problems, our mobile mechanics are prepared to handle hundreds of service issues. After our service is complete, we will process the billing and send you a service report. Our limited warranty covers you for 12 months or 12,000 miles after your service is performed.
What to Expect From a Service Appointment
To ensure you receive accurate diagnosis and repairs, we utilize the latest factory scan tools and technology. Our technicians have the skills and experience to repair the full range of vehicles and work hard to keep up with advances in the automobile industry. Each member of our team is passionate about their work and strives to provide you with auto repair services you are proud to recommend to your friends and loved ones. All of our technicians are certified and take great pride in their work. Our entire team is committed to providing honest, reasonably priced service and the results you deserve.
---
---
---
Auto Repairs for Popular Vehicles