Get Auto Repairs in Fort Wayne, Indiana From Our Mobile Mechanics
Coming Soon To Fort Wayne, Indiana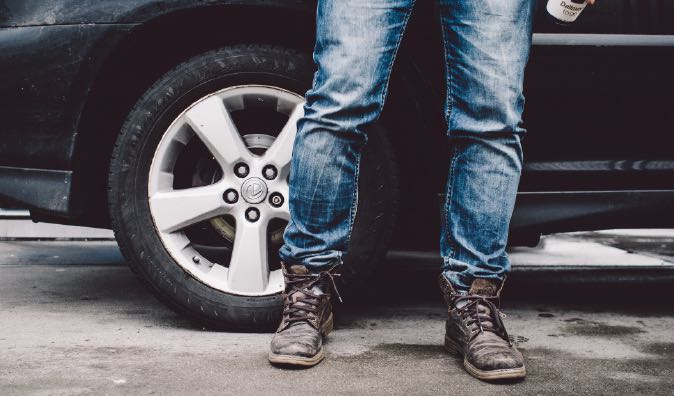 Top Mobile Mechanics in Fort Wayne, IN
At Wrench, our skilled mobile mechanics are servicing many makes and models of vehicles, including trucks and cars in Fort Wayne and surrounding Allen County. Mobile mechanics give you many benefits such as saving you time, stress, and money by allowing you to drop the shop. We will bring everything you would get at the shop to your location. Wrench's mobile mechanics specialize in repairing and maintaining cars and trucks in Fort Wayne, Indiana. We service almost all imports such as Mercedes-Benz, Jaguar, BMW, Audi, Volkswagen, Volvo, and Acura as well as most domestic makes and models. Wrench help car owners prolong the life of their cars by providing expert safety and maintenance services performed by certified automotive specialists.
Why Choose a Mobile Mechanic
Mechanic shops are businesses, and as businesses they have expenses. Unfortunately, it is often the customers that pay for these additional expenses through higher repair costs and storage fees. On the other hand, Wrench mobile mechanic is in a position to offer you a best deal on your repair costs. Also, you will not have to worry about providing materials or supplies because our experienced mobile mechanic will have the necessary tools with them anywhere they go for auto repair services. While you continue with your usual daily routines, our mobile mechanics drive to your houses or places of business to perform repairs and maintenance services without disturbing anything.
How to Schedule an Appointment with Wrench
Do you know what the manufacturer suggests as a recommended service schedule for your import or luxury car? If you are not sure how often to have your vehicle serviced, or what's included in the service, don't hesitate to call us. Our friendly staff will give you specific information from your vehicles manufacturer and provide you quote regarding the services you need. Reach us via our website or just simple phone call. Our technicians get back to you to provide information in simpler terms.
What to Expect From a Service Appointment
Our mobile mechanic will arrive on-time and ready to get you back on the road. All you have to do is give them your car keys. Then they will get to work and you will be able to leave and spend your time elsewhere. Either way, we make sure you will be updated throughout the whole process so there will be no surprises. After the service is over, we will alert you in a text message and our mechanic will bring your keys back to you. It's that simple, with our top notch services. Don't hesitate any longer, convenient auto repairs are only one call away!
---
---
---
Auto Repairs for Popular Vehicles