Get Auto Repairs in Fort Worth, Texas From Our Mobile Mechanics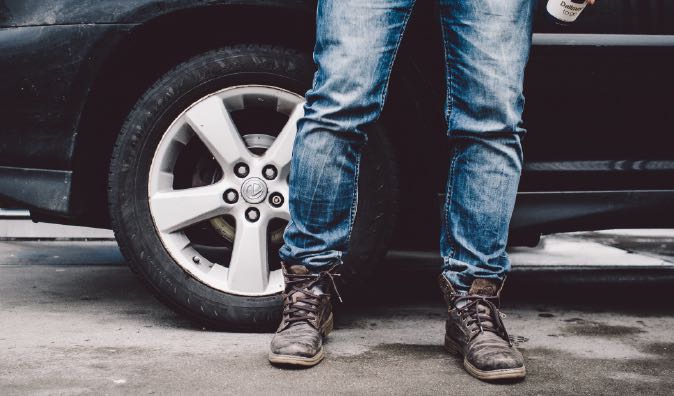 Top Mobile Mechanics in Fort Worth, TX
In Fort Worth, Texas and the surrounding neighborhoods, Wrench's mobile mechanics are providing exceptional auto repair services. When you book an appointment with one of our mobile mechanics, you are choosing convenience and quality. Our experienced mechanics are dedicated to getting your vehicle back on the road and keeping it their through our huge variety of offered services such as oil changes and brake repairs. Our transparent auto repair quote will be exactly what you should expect to pay because we don't have any hidden fees. We wouldn't want you to miss the NASCAR races over at the Texas Motor Speedway because your stuck sitting in the shop because of an unexpected busted radiator. So call Wrench today and let us show you how auto repairs can be stress-free and time efficient.
Why Choose a Mobile Mechanic
The auto repair industry has been forever changed by mobile mechanics. They eliminate stress and save you time and money. There is no need to struggle to find a tow truck to transport your vehicle to the shop because, at Wrench, we bring the shop to you. While our mechanic is diligently working on getting your car running, you can go and spend your time doing what you need or want to do. By the time you are done, your car will be ready to take you out for a spin so there's no need to wait around in the shop. Our mechanics go through an especially intensive hiring process that include background checks so we can ensure that you will only get the best quality service.
How to Schedule an Appointment with Wrench
If you would like to book an appointment with one of our skilled mechanics in the Fort Worth area, you call call us or fill out the form that you can find on our website. We will ask for you to provide some information about your car such as the make, model, and year. We can immediately give you our auto repair quote if you already know what is wrong with your car. If you don't, we will send someone to check it out so we can include the right services and parts in our quote. After everything is all set, you will let us know what date and where you would like the service. Then we will match you with one of our mobile mechanics in your area and they will see you at the location you requested at the scheduled time.
What to Expect From a Service Appointment
The service appointment is fairly straightforward. All we need you to do is give your car keys to our mechanic and then you are free to leave and get other things done. Your car will be in good hands with our mechanic because they are equipped to handle anything. When the service has been completed, our mechanic will let you know and clean the area. Then your car will be able to get back on the road safely and you can head over to the Coyote Drive-in with a vehicle in optimal condition.
---
---
---
Auto Repairs for Popular Vehicles