Get Auto Repairs in Foxfield, Colorado From Our Mobile Mechanics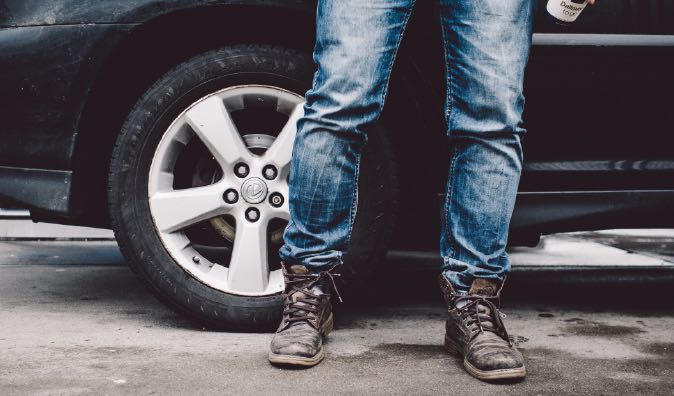 Top Mobile Mechanics in Foxfield, CO
To get your vehicle serviced in the most convenient way in Foxfield, Colorado, book an appointment with Wrench's expert mobile mechanics. We are committed to providing industry-changing services to set a new standard for auto repair and maintenance. We believe you shouldn't have to rearrange a whole day's worth of plans to get your vehicle serviced. At Wrench, we bring the shop to you so you can continue on with your routine in Foxfield. Once you give our services a try, you will be hooked on Wrench for life!
Why Choose a Mobile Mechanic in Foxfield, CO
Our mobile mechanics all over the country are working hard to improve the customer experience when it comes to auto repair and maintenance. At Wrench, we carefully select each individual mechanic that joins our Foxfield team so that we can ensure that each customer will be receiving the same high quality repairs. In our long and intensive hiring process, each potential mechanic must undergo a series of interviews and background checks so we can get a good understanding of the mechanic. We look for mechanics that have a wide range of technical skills, years of experience, and a genuine desire to improve the auto repair industry, one Foxfield auto repair service at a time. So when you book an appointment with one of our mobile mechanics in Foxfield, you can rest assured that you are truly getting the best auto repair service possible.
How to Schedule an Appointment with Wrench
To book your appointment with our mobile mechanics in Foxfield, just visit our website or app. If you don't already have an account with us, feel free to create one. Having an account with us helps us care for your car because we can see it's service history. To create an account, you will need to provide us with a bit of background information such as the year, make, and model of your vehicle. Once we know that information, you will be able to select which service your vehicle needs. We offer a wide range of services from routine oil changes to battery replacements. So you will have plenty of options to choose from! If you are unsure about which service your car needs, just request a diagnostic appointment. Our mobile mechanic will come to you in Foxfield and take a look at your car to determine the problem and come up with a solution that works for you. After that, you will schedule your appointment with a date, time, and place in Foxfield that works best for you and your routine. Some customers have us come to their office so they can get work done while we get their car up and running. Others prefer to have us service their car in their driveway so they can spend their time with their families or even just relaxing. You get to choose how you spend your time, so go ahead and visit our website or app today!
What to Expect From a Service Appointment
If this is your first time scheduling a service appointment with our Foxfield mobile mechanics, don't worry! Our services are very straightforward as our mobile mechanics will take very good care of you and your car. When our mobile mechanic arrives at your location in Foxfield, you will need to meet them outside by your car so you can give them the keys. Once we have the keys, we will get right to work so you can get your car back as soon as possible. While we are working on your car, you can feel free to spend your time elsewhere in the nearby Foxfield area. If you would like to stick around and watch our mechanic, that is perfectly fine too. We want to help you in the best way we can, so you should also feel comfortable asking any questions you have about the repair or auto repair in general. When your car is ready to get back on the road of Foxfield, Colorado, we will let you know and return your keys. Book your appointment with Wrench today!
---
---
---
Auto Repairs for Popular Vehicles