Get Auto Repairs in Franklin Park, Illinois From Our Mobile Mechanics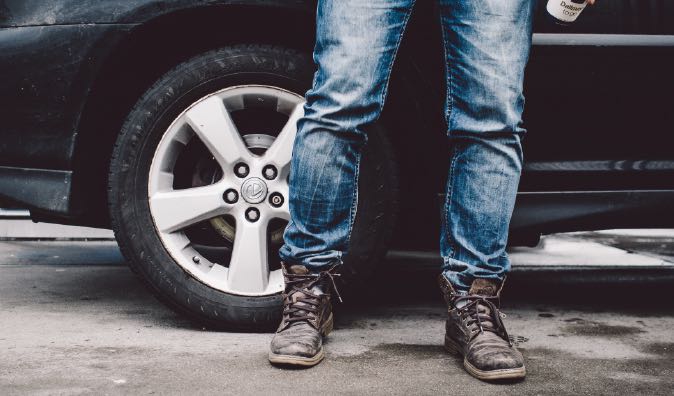 Top Mobile Mechanics in Franklin Park, IL
Wrench's mobile mechanics proudly serve all cars in Franklin Park, Illinois. We understand that getting your car fixed during a busy time in your life can be extremely overwhelming. Let us help you choose from our large selection of services. We feature tires that fit your needs and budget from top quality brands. We pride ourselves on being your number one choice for any auto repair. Let us earn your business. Schedule an appointment today!
Why Choose a Mobile Mechanic
Our Illinois customers choose Wrench because our mobile mechanics bring their services right to their door. All of our mechanics are certified. Our teams have the experience and know-how needed to work on any car and they can provide most services right at your home. We know your time is valuable, so we do our utmost to efficiently provide the services you need. Once you call our mobile mechanics, we'll arrive with everything needed to service your vehicle. Our mechanics will care for your car like it was their own.
How to Schedule an Appointment with Wrench
You are able to book an auto repair appointment with one of our mobile mechanics via phone call or the online survey. After that you will need to be available to give your car keys to our mechanic. Then you will be free to go spend your time elsewhere. Our mechanic will begin diligently working on getting your car or truck back on the road. You can rest assured that our mechanics will handle your car with great respect. When the service has been completed, we will notify you in a text message. Then our mechanic will return your keys and clean up the area. Your shared service experience gives inspiration to our mechanics to work even good.
What to Expect From a Service Appointment
With even normal use, brakes are not designed to last forever. Most commonly, pads wear out, leading to a need for a replacement. If not replaced in time, the worn out pad can damage the rotor, leading to a more expensive repair. Other brake issues include leaking fluids, pulsing brakes, warped drum, and poor lubrication. To schedule a routine maintenance or a repair for your brakes, contact us today!
---
---
---
Auto Repairs for Popular Vehicles