Get Auto Repairs in Franklin, Tennessee From Our Mobile Mechanics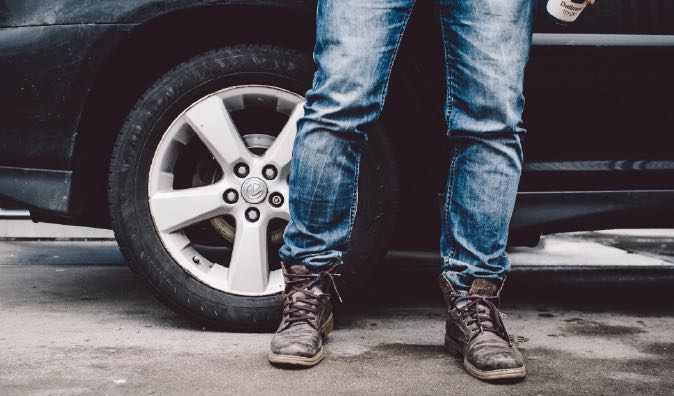 Top Mobile Mechanics in Franklin, TN
Wrench mobile mechanic is your first and only needed call when looking for reliable mechanics in Franklin, Tennessee and throughout the surrounding Williamson County. We know our stuff, we're fast, we're friendly, and most importantly, we're honest and affordable. Our experienced mechanics are proud to say that Wrench's mobile car repair service offers one of the best deals in and around the city. In fact, our mobile mechanics are often less expensive than the more traditional auto repair shops in Tennessee, because we're able to keep our services as convenient as possible. You won't have to even leave your home!
Why Choose a Mobile Mechanic
Dents on the car body after an accident can cause many issues! Dent repairs at Wrench are a crucial step to getting your vehicle back to its prime condition after an accident. Our on-site auto repair shops are equipped with the most advanced machinery and have the best trained craftsmen specializing in body work. Our body repair experts also handle smart repairs for certain types of impact which is a technique best for small dents, door marks, and more. We help you go further. Call Wrench, for everything your vehicle needs!
How to Schedule an Appointment with Wrench
When you call Wrench and get an auto repair quote, that's the price you'll pay for the service. If you aren't sure what's wrong, we'll set up a diagnostic appointment and send a mechanic to your preferred home or office location in Tennessee. At that time, he or she will diagnose the problem quickly. Wrench will then provide an accurate quote for the repairs to your cars and trucks. The technician will perform the work only after you agree to the estimate.
What to Expect From a Service Appointment
Whether you're in Tennessee or another car-loving city, you can rest easy knowing that expert mechanics are taking care of your vehicle. It doesn't matter if you need heating or cooling work, new brakes, or a thorough maintenance check before heading to the beach or on a longer drive to Williamson County. Call Wrench or go to our website to schedule an appointment. We'll send a mobile mechanic at a time you select.
---
---
---
Auto Repairs for Popular Vehicles