Get Auto Repairs in Frederick, Maryland From Our Mobile Mechanics
Coming Soon To Frederick, Maryland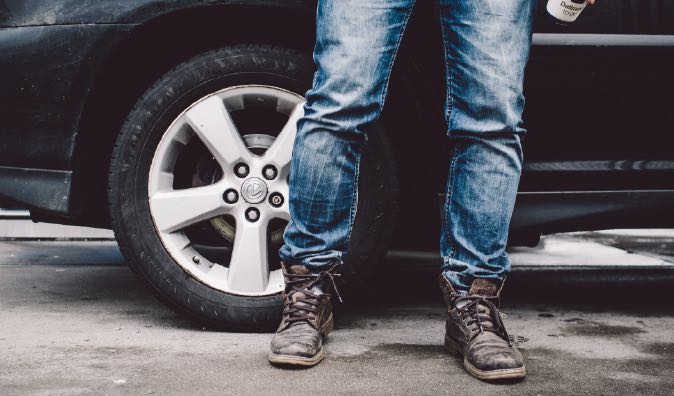 Top Mobile Mechanics in Frederick, MD
For auto repair estimates you can trust, you can rely on the dependable service provided by Wrench. Our estimates let you know the total price you will pay for our mobile mechanics to come to you at your home or workplace in Frederick, Maryland. Our skilled team can carry out repairs at the home or office location of your choice, giving you more control over how to fit your car's maintenance needs into your busy schedule. Although we specialize in high-end brake repair for almost any kind of vehicle, that is not where our services end! We provide a wide range of cutting-edge services which continue to meet and exceed the expectations of our loyal customers.
Why Choose a Mobile Mechanic
Mobile mechanics bring a new level of convenience to the auto repair industry. We eliminate stress and save you precious time and money. There's no need to struggle with squeezing in a wasted day at the shop, because we not only come to you, but we will take care of everything for you so you may leave and spend your time as you see fit. You won't need to hire a tow truck and pay those unnecessary expenses. Our specific mechanics are very skilled and reliable. Each mechaning has gone through a very insensitive process to be hired. The process includes background checks and more. We have this in place so we can ensure that our customers will only get the best service with us.
How to Schedule an Appointment with Wrench
All you need to do in order to schedule an appointment with one of our local mobile mechanics is give our team a call or fill out the form we have on our website. Be prepared to tell us the year, make, and model of your car as well as the problem that is occuring. If you don't know what's wrong, we can send out one of our mechanics to take a look at your car and identify the problem. Then the mechanic will report back to us so that we have all of the information needed in order to give you an accurate auto repair quote. You will have the option of choosing a date and location for your service. Then we will match you with one of our mobile mechanics in your area in Maryland. It's that simple with Wrench!
What to Expect From a Service Appointment
Modern cars are becoming increasingly sophisticated, with onboard electronics powering the numerous systems and information flow. Should wiring become loose, fuses break, or a connection fails, the performance of your car will suffer significantly. Our sophisticated diagnostic technology can quickly identify the cause of any electrical failure, avoiding expensive fixes or the risk of your car being rendered inoperable. Any intermittent electrical service is easily fixed by our expert team, who will isolate the issue and work quickly to implement a solution. So contact us today and you'll be cruising before you know it.
---
---
---
Auto Repairs for Popular Vehicles