Get Auto Repairs in Fremont, California From Our Mobile Mechanics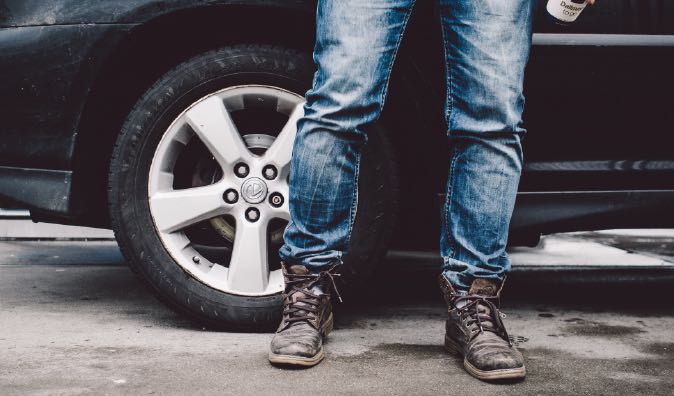 Top Mobile Mechanics in Fremont, CA
If you are a resident in Fremont, California or anywhere else within Alameda County, then you can hire one of Wrench's mobile mechanics to perform your next auto repair service. Our mobile mechanics will deliver our reparative services, emergency and maintenance, right to you. Some customers enjoy having us come to their office or home so they can spend their time productively while we work. For our services, you do not have to be present so you can enjoy the freedom of being able to choose how you want to spend your time. To book an appointment with one of our mobile mechanics, you will need to get in touch with us via phone call or the form we feature on our websites. Give us some information and we will be able to give you our affordable auto repair quote upfront. We promise to always keep you informed throughout the process and you will always know what we expect you to pay with no surprises. If you hire one of our mobile mechanics for your next auto repair service, you will be able to drive to your favorite lunch spot such as Frodo Joe's Petit Cafe or Dino's Family Restaurant before you know it.
Why Choose a Mobile Mechanic
Traditionally in the auto repair industry, you would need to go into the shop and wait for your repair to be finished. However, with mobile mechanics, we will bring the shop to you! This means you can forget about the hassle of finding a tow truck or paying those easily avoidable expenses. Also, you will be able to kill two birds with one stone. While you get your oil changed, or any other needed service, you can simultaneously get work done in your office or finish up some chores at your house. Here at Wrench, we carefully choose each mechanic to represent our company through our lengthy hiring process which includes multiple background checks. Each mechanic is very experienced in the field and will be able to tackle any situation so you can rest assured that, with us, you will be receiving the absolute best service.
How to Schedule an Appointment with Wrench
If you'd like to arrange an appointment with one of our skilled mobile mechanics, you'll have the option of giving us a quick call or filling out our form that we feature on our website. When you contact us, we will need to gather some information so we can provide an accurate auto repair quote. You should be prepared to let us know the year, make, and model of your vehicle as well as what problems you are experiencing. If you don't know exactly what is wrong, we can send a mobile mechanic to your location to follow through with a diagnostic appointment. They will quickly identify the issue and determine a plan on how we could fix it. At that point, you will be able to choose a convenient date and location for your service appointment. Then we will match you up with one of our available mobile mechanics in the Alameda County area. All you will need to do is arrive to the location at the chosen time and you can leave the rest to us.
What to Expect From a Service Appointment
When you meet our mechanic, you'll have to give your keys to them so they can begin servicing your car. After that, you will be able to leave and spend some time at Central Park or you can stay with our mechanic and watch the work being done. Whatever you choose, you can be confident in our services because our mechanics are passionate about auto repairs and want to get you back on the road as efficiently as possible. We will make sure that you are always in the loop and when our mechanic is finished, we will send you a text to let you know. Then our mechanic will return your keys as quickly as possible so you can get back on the road and go wherever you please. So pick up your phone and give us a call today so we can get you back on the road and make sure you stay there!
---
---
---
Auto Repairs for Popular Vehicles