Get Auto Repairs in Fresno, California From Our Mobile Mechanics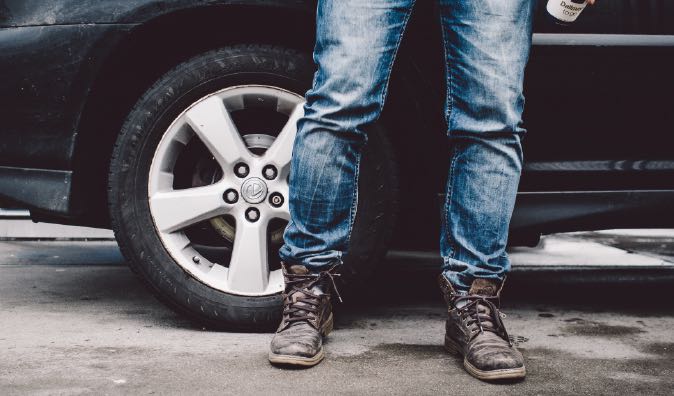 Top Mobile Mechanics in Fresno, CA
At Wrench, our skilled mobile mechanics are servicing many makes and models of vehicles, including trucks and cars in Fresno, California. Take the worry about planning your next service appointment. Our experienced mechanics will work with on a maintenance plan for your vehicle that fits your schedule and budget, everything at your convenience. Hiring a Wrench mobile mechanic means you can watch all the work being done, if you choose to, and you'll have the option of getting the service done in your very own driveway. Any questions you have can be answered by our expert mechanics, our mechanics gladly educate you on what they're doing as they do it and what you should do after service to keep your car in good condition for long time. Or while we are servicing your car, you can get work done or enjoy at Yosemite National Park or simply glance at beautiful Downtown Fresno skyline. You'll be informed about everything from start to finish.
Why Choose a Mobile Mechanic
Automotive maintenance is the key to a long lasting car. Our facility is equipped with the latest in advanced computer diagnostics and tools. Our interface helps us quickly narrow down where the problem is and how to fix it, getting you and your vehicle back on the road faster. At Wrench, we are firm believers in preventative auto repair and maintenance. Automotive oil changes are the bare-minimum preventative maintenance service that your vehicle needs on a regular basis. Our expert technicians make the difference. Wrench technicians excels at providing excellent customer service to every customer that see through our website or calls on the phone.
How to Schedule an Appointment with Wrench
Whether you are a lifelong auto enthusiast, or a more recent owner, Wrench auto repair can help you get the most out of your automotive investment. Get a Free Quote from our website according to your auto repair and maintenance needs. We offer our customers auto repair estimates and quality service at their location. Whether you are at home doing research or at the office working on papers, we will come to you and fix your problem all at your convenience.
What to Expect From a Service Appointment
You can be guaranteed you and your vehicle will be taken care of. Every technician we employ is very well qualified to work on your vehicle and has undergone rigorous and ongoing training and education. Our technicians really do make the difference. No automotive repair concern is too big or small. From bulbs and wiper blades, to check engine light diagnostics, to diesel injection pumps, or engine repair, Wrench mobile mechanics has your auto repair service needs covered. At Wrench, we are driven to earn your trust as your mobile mechanics and auto repair or maintenance service provider. Schedule your appointment today, or call us, and let us get to know you as well as your car.
Wrench Comes to Your Neighborhood
---
---
---
Auto Repairs for Popular Vehicles