Get Auto Repairs in Friendship Heights, Washington, DC From Our Mobile Mechanics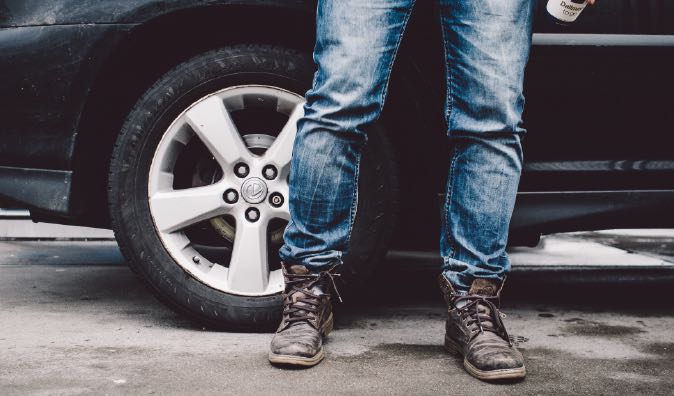 Top Mobile Mechanics in Friendship Heights, DC
Friendship Heights is not only the home of a well-known shopping hub, but it also is a location in which Wrench's expert mobile mechanics are providing their convenient auto repair and maintenance services. Wrench is a team of automotive professionals that will make your auto repair experience easier by bringing the shop to any preferred location in the Washington DC area, including Friendship Heights. You could spend your time shopping, working in your office, or even relaxing at home while our mobile mechanic performs one of our hundreds of convenient auto repair and maintenance services. Just book an appointment with us today and you will be back on the road with the peace of mind you deserve in no time.
Why Choose a Mobile Mechanic in Friendship Heights, DC
If you are looking for a better solution to your automotive issues, a mobile mechanic will surely make your experience more enjoyable. You can forget the times you have spent stuck in a stuffy auto repair shop waiting room while munching on stale, cold popcorn to pass the time. With our mobile mechanics in Friendship Heights, you will get the shop delivered to you. That way you don't have to wait in an uncomfortable waiting room. You can spend your time working in your office, relaxing at home, or running some errands in Friendship Heights, Washington DC! What sets Wrench apart from our competitors in Friendship Heights is our incredible mobile mechanics and their honest dedication and passion for the auto repair industry. While we love working on cars, our customers are our top priority! We love to see the joy on our customer's faces when we fix their pride and joy, without the stress and hassle auto repair normally requires. Each mobile mechanic that we hire has many years of experience in the industry and has certification. But to us, that is not enough to make a great mobile mechanic. Our mechanics in Friendship Heights, Washington DC want to transform the auto repair experience by providing one convenient service at a time.
How to Schedule an Appointment with Wrench
To get an appointment with our mobile mechanics in Friendship Heights, Washington DC, you will need to go to our website homepage or download our app and request an appointment. Before you can pick a date and time for your service, we will need to know what kind of vehicle you have as well and which services you will need. This information will help us calculate an accurate auto repair quote and time estimate, which will help you schedule your appointment in a way that works best for you. If you are unsure about how to answer the information, you can always contact us and talk to one of our friendly customer service representatives. If you don't know what is wrong with your vehicle and need someone to take a look at it, book a diagnostic appointment. Once all of that has been done, you will pick a date, time, and specific location in Friendship Heights, Washington DC that works best for your schedule.
What to Expect From a Service Appointment
Whether you have already had a service appointment with us or not, you will be able to relax during the appointment. You can expect that our mobile mechanic will arrive on time at your preferred location and they will have all the tools and parts necessary to get your vehicle back on the road. All you need to do is give us the keys! Then our mechanic will get right to work and you will have the freedom to do as you please. You are always more than welcome to stay with our mobile mechanic at the service site. This would be a good time to ask questions or chat about the service. Because our mobile mechanics have a lot of experience, they have acquired a large amount of knowledge and will be able to help you with any car-related questions. If you have other things you need to do during the service, you may also leave our mobile mechanic by themselves. As soon as our mechanic is done and your vehicle is ready to go, we will send you a message and our mechanic will return your keys so you can get back on the road at your earliest convenience. What are you waiting for? Book an appointment with Wrench's mobile mechanics in Friendship Heights, Washington DC right now!
---
---
---
Auto Repairs for Popular Vehicles