Get Auto Repairs in Frisco, Texas From Our Mobile Mechanics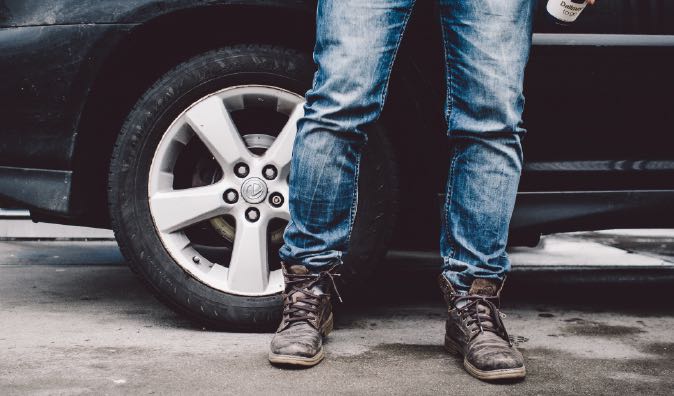 Top Mobile Mechanics in Frisco, TX
With a broken car, your car won't be moving much in Frisco, Texas. You will need your car up and running to go to work, pick your kids up from school, and take the occasional trip out of town to the surrounding Collin and Denton Counties. It's a hassle to have a broken down vehicle! When it comes to car inspection, the mechanics at Wrench are your source for professional, knowledgeable service. With our convenient services, we will have you back on the road, in no time! Car maintenance and repair are incredibly important not to ignore. These moving parts are load-bearing, and are what carries you and your precious cargo where you need to go. Call us for hassle free auto care at your office or home.
Why Choose a Mobile Mechanic
You may not want to neglect your car or trucks cooling system. Though temperatures may have eased its important to replace the fluid if needed. The engine in your car or truck generates quite a bit of heat. Liquid coolant flows through the engine to collect this heat. The liquid then flows through the radiator using airflow to remove heat from the fluid. The coolant is usually a 50⁄50 mixture of antifreeze and water. The antifreeze is important to keep the fluid from freezing in cold temperatures in Texas. The fluid also has properties that fight corrosion in the cooling system. At Wrench we emphasize that routine maintenance costs less than repairs at your convenience. Replacing the coolant on your car or trucks cooling system according to the manufacturer's required maintenance schedule is inexpensive, will help you avoid potentially costly repairs, and might keep you from having a breakdown and needing a tow.
How to Schedule an Appointment with Wrench
We purposefully make the service scheduling process as simple as possible for our customers. That's why all we need you to do is be able to give your car keys to our mechanic so they can begin working. Once they have the keys, they'll be able to handle everything so you'll be free to leave. Throughout the duration of the service, you'll be able to go on with your day as usual and we will notify you in a text message when the job is finished. Then our mobile mechanic will bring your car keys back to you and you'll be free to take your vehicle out for a spin. Pick up your phone and give our team a call so you can get back on the road and stay there!
What to Expect From a Service Appointment
A good auto repair solution can help you keep your vehicle safe and in very good condition. There will always be challenges when it comes to finding a way to keep your vehicle safe, and with the right auto care, you can totally do that in Frisco, Texas. You need an auto service that delivers full service, which has great car care and a professional approach towards your car service. It's definitely a bit of a challenge, but it can do wonders if you call Wrench for your next auto care appointment.
---
---
---
Auto Repairs for Popular Vehicles