Get Auto Repairs in Fullerton, California From Our Mobile Mechanics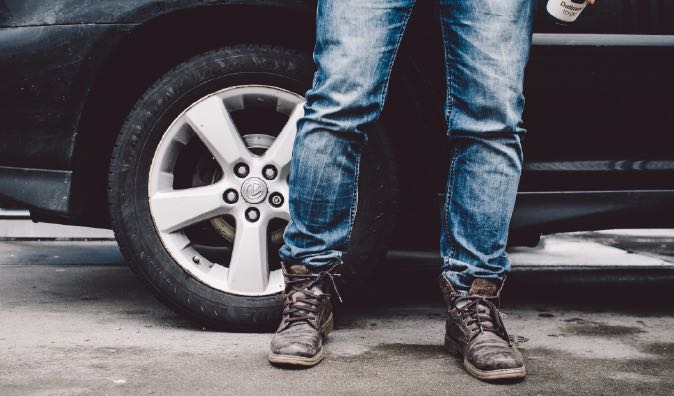 Top Mobile Mechanics in Fullerton, CA
When you need auto repair in Fullerton or the greater Orange County area of California, call Wrench's mobile mechanics. Bypass the lines and the lobby: when you book auto repairs with Wrench, a professional mobile mechanic will deploy to where you need help most. Whether it's a full diagnostic or quick work, you'll get an upfront auto repair quote and explanation of your vehicle's status and condition. Regardless of make, model, or trouble, Wrench mechanics are trained and ready to provide quick assistance. There's plenty to do in Fullerton - spend a day in the glow of the Fullerton Arboretum, enjoy a few hours relaxing at the waters of Laguna lake, or take a trip into the greater Orange County area for the Marconi Automotive Museum. However you want to spend your time, Wrench wants to get you back out on the road as quickly as possible.
Why Choose a Mobile Mechanic?
Wrench's mobile mechanics come straight to you with their quick and personable professionalism. When you contract with Wrench, a mobile mechanic will come to you, home or office. Instead of wasting time in the waiting room, you can spend more time doing what matters. Wrench brings the experience, tools, and knowledge to quickly fix your automotive troubles. Fully trained and screened, Wrench's mechanics are fit for whatever problem your vehicle might suffer.
What to Expect from a Service Appointment
Wrench knows every vehicle has its own custom needs and offers personalized care, with no generalizations or corner cutting. When you contract with Wrench for auto repair or maintenance, we'll provide you with an auto repair quote based on the services you request. If you don't quite know what's wrong, Wrench can provide a full and summarized diagnostic so that you know both your vehicle's current condition and what problems might be coming up in the future. When Wrench's mobile mechanics arrive, you can focus on work, family, or relaxing while we get your vehicle back in top shape.
Wrench Maintenance and Auto Repair Services
If you live in Fullerton or within the Orange County area, Wrench wants to cover all your vehicle repair and maintenance needs. From simple component changes to complex electrical issues, Wrench mechanics are trained and ready to service all your needs at a fair price. There's no reason to be stall and slow down when Fullerton and Orange County have so much to offer; we want to get you back on the road and enjoying life as quickly as possible.
Wrench can schedule an appointment to suit your needs at a reasonable, fair price. Give us a call or check out our website today.
---
---
---
Auto Repairs for Popular Vehicles