Get Auto Repairs in Gaithersburg, Maryland From Our Mobile Mechanics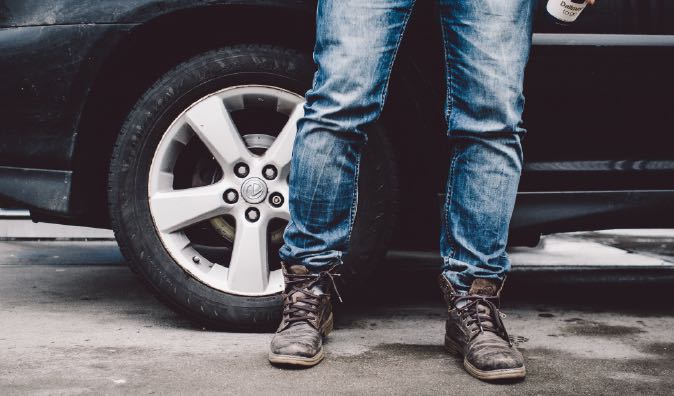 Top Mobile Mechanics in Gaithersburg, MD
Wrench is proud to offer mobile mechanics who serve Gaithersburg, Maryland as well as Montgomery County. When you book mobile mechanics through us, you put behind you the days of waiting for hours in a busy shop. Instead, our experienced professionals are happy to come to you. Wrench mobile mechanics provide complete auto repair services wherever your car is located, whether that means coming to your home or a parking space somewhere else. Contact Wrench today for an auto repair quote. Once we have finished your requested service, you can get back to your busy life or maybe take a relaxing ride down scenic Seneca Creek State Park. Knowing your car is in good working order gives you confidence to explore all the country roads in the area.
Why Choose a Mobile Mechanic
Wrench mobile mechanics are experienced with servicing cars, as well as other trucks. Our mechanics are highly skilled, certified, and dedicated to caring for our customers' vehicles as if they were their own. Wrench believes that auto maintenance and repair should be convenient for customers. That's why our mobile mechanics make house calls. With home-based auto repair, you can hang out on your couch and watch the big game while we maintain your vehicle with our expert service. There's no need to have your vehicle towed to the shop when Wrench can bring the required tools and equipment needed to service your vehicle right to you home. We can provide all the repairs your vehicle needs to run in premium condition.
How to Schedule an Appointment with Wrench
To get an appointment, you can contact us by giving us a call or by filling out the short form we have on our website. We will ask what problem you are experiencing with your car or truck. If you do not know, we offer diagnostic services where we would send one of our mechanics to come out and identify the issue. This is important because we calculate your quote based on what parts and services you need. Once we have all the information and have calculated your quote, you will have the option of choosing a date and location for your service appointment. At that point, we will match you up with a local mechanic that's the most qualified to perform your service. Then you will meet with our mechanic and give them the keys to your vehicle so they can begin working. That's when you will be free to leave if you want to. If you'd rather stay and ask questions, you're more than welcome to do that too. If you do chose to leave, our mechanic will take very good care of your car. We promise to treat it with the same respect as we would with our own. After the service has been finished, you will be notified in a text. Our mechanic will then clean the area and return your keys. All you have to do is get in contact with us and we will get you back on the road before you know it.
What to Expect From a Service Appointment
Many of our customers are companies with small-to-medium-sized fleets, meaning that we have the resources at our disposal to be able to service a large number of vehicles. When working with fleets, we can schedule maintenance services in advance, keeping their vehicles in top working order and minimizing downtime in their businesses. Give us a call and we will match you up with a qualified mechanic so we can get you back on the road very soon.
---
---
---
Auto Repairs for Popular Vehicles