Get Auto Repairs in Gallatin, Tennessee From Our Mobile Mechanics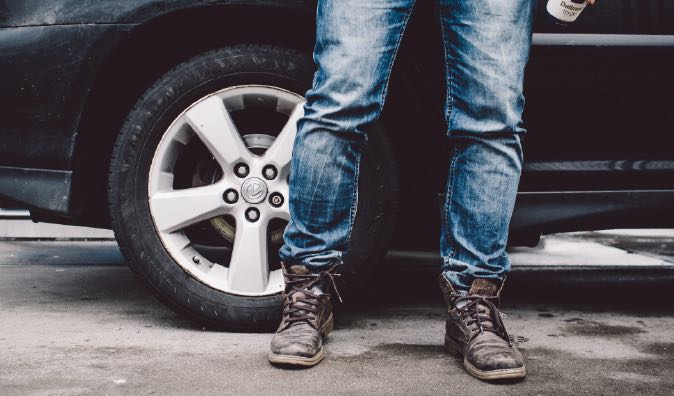 Top Mobile Mechanics in Gallatin, TN
Living or working in Gallatin, Tennessee, or elsewhere in Sumner County, is convenient for car owners because Wrench's mobile mechanics are able to provide our customers with high-quality auto repair and maintenance services at their preferred location. Here at Wrench, we have a team of experienced, certified mobile mechanics that will deliver our services to any location you choose in Gallatin, Tennessee such as your home or office. We are working to make the auto repair experience more convenient and efficient for all of our customers, so don't put off your essential auto repair appointments any longer. Our mobile mechanics will arrive at your preferred location in Gallatin, Tennessee, and get your car back on the road as soon as possible. Just book an appointment with Wrench today!
Why Choose a Mobile Mechanic in Gallatin, TN
If you are a busy person in Gallatin, Tennessee, running from one thing to the next, then our mobile mechanics will be the perfect option for solving your auto repair disasters. Traditionally, the auto repair experience is very time consuming and a huge hassle. That makes people put off their auto repair services until it is far too late and other problems have already started occurring. However, with our mobile mechanics, you won't have to deal with any of the hassles of the traditional repair shop. For example, you won't have to worry about how you are going to get your broken-down vehicle to the shop or wait for hours in a stuffy waiting room for hours and hours upon end. We will bring the shop to you so that you can spend your time more productively whether that means you will be relaxing in the comfort of your own home or working in your office. To try out our convenient services, go to our website or mobile app and fill out our short service forms. In no time your car will be back on the road in Gallatin, Tennessee so you can enjoy everything there is to offer.
How to Schedule an Appointment with Wrench
Once you are on our website homepage or you have pulled up our mobile app, you will find our service request form. You can speed up the booking process by logging into your Wrench account and we will have your vehicle's information saved. If you don't have an account with us, you can create one and your booking process will be faster in the future. If you don't want to create an account, that's okay too! You can book an auto repair or maintenance appointment as a guest. We will just need you to give us a little bit more information about your vehicle and its needs. The first thing you should be prepared to tell us is the year, make, and model of your vehicle. Then we will need to know which services your vehicle needs. Here at Wrench, we offer hundreds of auto repair services from routine maintenance like oil changes and tire rotations to more complex repairs and replacements. If you don't know what is wrong with your car, you can also book a diagnostic appointment and our mobile mechanic will come out and inspect it to determine the issue. After that, we will send you a quote for your selected services and you will be able to pick a date, time, and specific location in Gallatin, Tennessee for your auto repair or maintenance appointment. It's that easy to book an appointment with Wrench's mobile mechanics!
What to Expect From a Service Appointment
Our auto repair and maintenance service appointments are super simple. Our mobile mechanics will take care of everything for you, and all you will need to do is give us the keys to your car. At that point, we will get right to work and you will be able to spend your time in the nearby Gallatin, Tennessee area. All we ask is that you stay reasonably close to the service site so our mobile mechanic can return your keys as soon as they are finished. During the appointment, our mobile mechanic will utilize their skills and training to perform high-quality repairs and you will be free to do whatever you want with your time. Some of our customers in Gallatin, Tennessee prefer to spend their time relaxing inside their home while others prefer to get ahead on the week's tasks. It doesn't matter to us what you do because we will be fully invested in your car. We will let you know as soon as we are finished servicing your vehicle and you will be able to return to a car that is ready to hit the road in Gallatin, Tennessee. Book an appointment with us today and you will become a forever customer!
---
---
---
Auto Repairs for Popular Vehicles