Get Auto Repairs in Garfield Heights, Ohio From Our Mobile Mechanics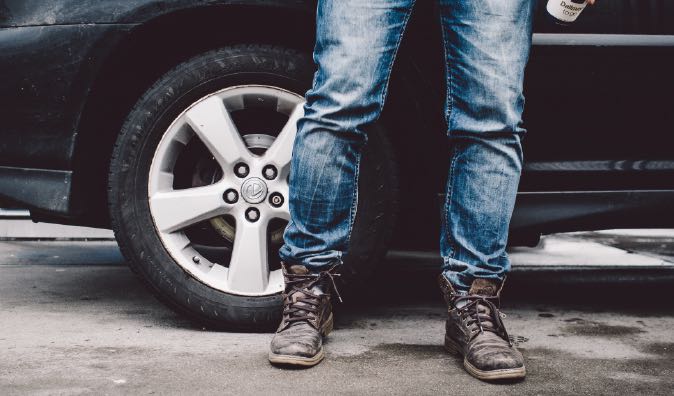 Top Mobile Mechanics in Garfield Heights, OH
The top mobile mechanics in Garfield Heights, Ohio, or elsewhere in Cuyahoga County are within the Wrench family! We have a team of skilled auto repair professionals that will bring the auto repair shop right to your office or home, taking away the hassle of an auto repair service. You won't have to coordinate rides, pay unnecessary towing fees, or deal with a rental car. Our mobile mechanics will bring the parts and equipment from a shop right to your preferred location in Garfield Heights so you can use your time more efficiently. While we get your car back on the road, you can work in your office, spend a few hours at the local Dan Kostel Recreation Center, or even relax in the comfort of your own home. Our mobile mechanics will give you the best auto repair experience you'd ever had and all you need to do is book an appointment with Wrench's mobile mechanics in Garfield Heights today!
Why Choose a Mobile Mechanic in Garfield Heights, OH
Mobile mechanics are leaders in the auto repair industry's transformation process. With our mobile mechanics, the hassle of auto repair services can be a thing of the past. Wrench's mobile mechanics are the most qualified mobile mechanics in Garfield Heights. To ensure that our mobile mechanics are the best in the area, we have a very selective and intensive hiring process in place. This process includes a series of performance tests, background checks, and interviews so we can get a holistic view of our potential team members. We look for the mechanics that not only have years of experience in the auto repair field, but we want mechanics that are driven to do better. We want mobile mechanics that will constantly go above and beyond because that is what our customers deserve. So go ahead and book an appointment with our mobile mechanics in Garfield Heights, Ohio, so you can make the switch to a better auto repair experience!
How to Schedule an Appointment with Wrench
Booking an appointment with our mobile mechanics in Garfield Heights is very simple and straightforward. If you already have our mobile app, just log into your account to begin the booking process. If you don't have our app, you can also visit our website to book an appointment with our Garfield Heights mobile mechanics. If you have an account with us, log in. If not, we recommend creating an account to make the booking process quicker for future appointments. If you don't have an account with us yet, you will need to give us a bit of background information about your car such as the year, make, model, and more. Then you will select a service for your appointment. We offer a variety of services from routine maintenance to complex, reparative services. However, some customers don't know what their car needs. Maybe you have been noticing some strange smells or sounds. Maybe your car won't start or your brakes aren't functioning properly. No matter what you need, Wrench has got you covered. If you don't know which service will fix the problem that you are experiencing, just request a diagnostic appointment so our mobile mechanic can come to your location in Garfield Heights and inspect your vehicle. Once we have all of that information, we will provide you with an accurate estimate for both the cost of the service and the time it will take for us to complete it. Then you will be able to choose a convenient date, time, and address in Garfield Heights that works best with your schedule or routine. After that, we will send you a confirmation message and you can leave the rest up to us!
What to Expect From a Service Appointment
At the beginning of your service appointment, you will need to be available to our mobile mechanic so we can get the keys to your vehicle. After that, you will be free to do whatever you need to do in the nearby Garfield Heights area. We just ask that you stay close to the service site so our mobile mechanics can find you to return your keys after the service has been completed. During your appointment, how you spend your time is up to you! Some of our customers in Garfield Heights like to have us repair their car in their driveway so they can spend their time at home doing chores, cooking, or even just relaxing. Other customers prefer we come to their office so they can use their time to work. No matter what you decide to do, your car will be in great hands with our Garfield Heights mobile mechanics. When the service is done, we will let you know and clean up the area. When we hand over your keys, your car will be back in its prime condition! That how easy our service appointments will be. All you need to do is book an appointment and our mobile mechanics will service your vehicle anywhere in Garfield Height, Ohio.
---
---
---
Auto Repairs for Popular Vehicles