Get Auto Repairs in Garland, Texas From Our Mobile Mechanics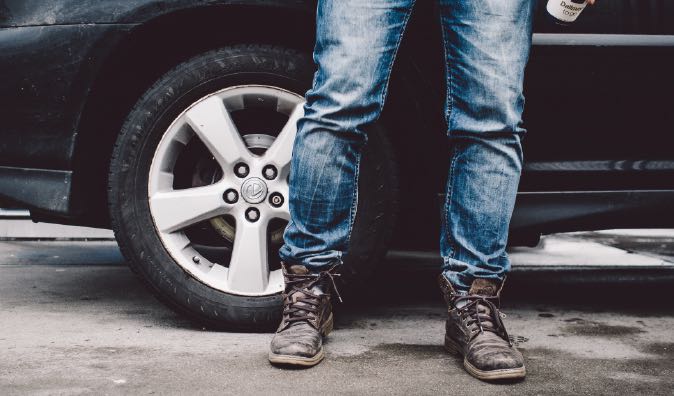 Top Mobile Mechanics in Garland, TX
If you are located in Garland, Texas or in the surrounding Dallas County, Wrench's mobile mechanics are providing quality services in your area. We know auto repairs are often an inconvenience and you'd rather spend your sunny free days out at Hawaiian Falls Waterpark with your family than stuck in a car shop. If you call us today and book one of our mobile mechanics, we can give you an affordable auto repair quote with absolutely no hidden fees. We want to make your auto repair experience convenient and efficient so you can keep traveling with your car in its best condition.
Why Choose a Mobile Mechanic
Mobile mechanics can benefit anyone, especially people with busy lives. Sometimes you don't have time to take your car to the shop when you need to. That is exactly what we are for. If you request an auto repair service with one of our skilled mobile mechanics, you will also be able to request the date and location for your service. You could choose anywhere from your work to your home. With us, your auto repair will be easy and stress-free because you won't need to hire a tow truck or make time for an appointment that will take hours and hours. We will bring the skilled mechanics and tools you would get in a shop to you. While our mechanic's working on your car you can spend your time being productive at work or house chores.
How to Schedule an Appointment with Wrench
To set up an appointment with one of our local mobile mechanics, you can either call us or fill out the short form we have online. We will ask you for the make, model, and year of your car and what you think is wrong. If you are unsure what the problem is, we will send a mechanic to your area to have a diagnostic visit so we know which parts and services you may need. Once we have all the information, we will provide our fair auto repair quote and you can pick a day and place for your service. For your appointment, you don't need to worry about anything because our mechanic will come prepared with everything needed.
What to Expect From a Service Appointment
Your service appointment will be super easy, all you need to do for us is give your keys to our mechanic so they can begin their work. Then you may leave and spend your time more wisely. Your car will be in good hands. All of our mechanics are very experienced and will be able to handle any situation. They have passed a long interviewing process with background checks so we can ensure that you will have a good experience. At Wrench, our mechanics handle our customers cars with care so you can be confident that the job will be done well. At the end of the service, our mechanic will alert you and clean up the area. Then your car will be back in its optimal condition once again. So pick up your phone and book a Wrench mobile mechanic today!
---
---
---
Auto Repairs for Popular Vehicles