Get Auto Repairs in Genlee, North Carolina From Our Mobile Mechanics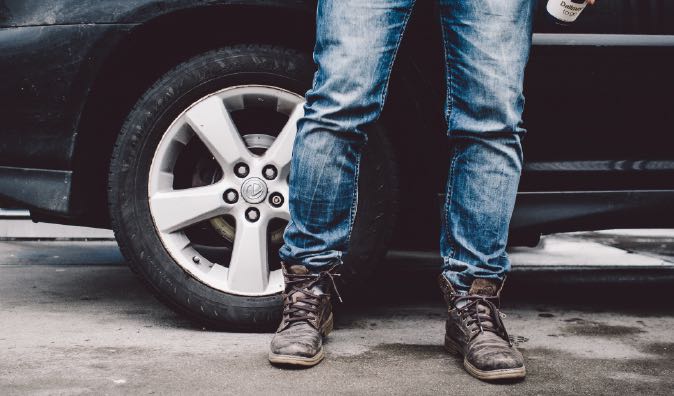 Top Mobile Mechanics in Genlee, NC
Genlee, NC is a fantastic place to live, with close access to the cities of Durham and Raleigh without being downtown. Living in a suburb is great until you have to drive 30 minutes to find an auto repair shop that you like. This is where Wrench comes in! We are a full-service repair shop without the shop, and our team of highly skilled mobile mechanics can come to your preferred location in Genlee to fix your car. No more hiring a tow truck to get your car to the shop, or having to drive to the next town over to find someone you trust. We can come to your home, office, or even the local grocery store to fix your car, leaving you with more time to do the things you love. We know how hard it can be to make time for auto repair but it is crucial to your safety and the safety of everyone else on the road. Luckily, Wrench makes auto repair easier and more convenient than ever before. Once you choose Wrench for all of your car maintenance needs in Genlee, NC, you will never want to use anyone else! Book your first appointment with Wrench today!
Why Choose a Mobile Mechanic in Genlee, NC
If you are someone who puts off car maintenance because you do not have time in your already busy schedule, Wrench is the solution for you! Because we come to your location in Genlee, NC, you can decide exactly when is best for you. Choosing the date, time, and location of your appointment allows you to be as strategic with your time as you want so that it does not cause you any more stress than it should. Some of our customers prefer their mechanic to service their car at home, while others prefer their office so they can get some work done while their car is being fixed. We could even come to the grocery store in the unfortunate instance that your car breaks down there. Whether you need a simple oil and filter change or a full engine replacement, Wrench has got you covered. Do not put off maintenance any longer, and book your appointment in Genlee, NC today!
How to Schedule an Appointment with Wrench
Once you have decided that Wrench is the best decision for you in Genlee, NC, the scheduling process is very easy. Simply visit the Wrench website on any of your devices and create an account if you have not already done so. We also recommend that you download the Wrench app to make the scheduling process easier in the future and to keep track of all your appointments. Once we have the information we need about you and your car, you will be able to select from one of our hundreds of services we offer. You will be given a personalized quote and then will be able to choose your preferred date, time, and location. If you do not know what seems to be wrong with your car, that is okay too! You can schedule a diagnostic appointment where a Wrench mechanic will come out to your location in Genlee to determine what is wrong with your car. You will then be able to select the corresponding service and book the appointment, and a mechanic will return with the tools and parts to fix your car. At Wrench, we do not believe in hidden fees, which is why you will never pay more than you are quoted! Once you choose Wrench for all of your auto repair needs in Genlee, NC, you will never turn back!
What to Expect From a Service Appointment
If you have never used a mobile mechanic before, you have nothing to worry about! We make the entire process easy, so all you have to do is hand over your keys to the mechanic and we do the rest. On the day of your appointment, the Wrench technician will arrive promptly at your location in Genlee, NC with all of the necessary equipment to get your car running like new. After you have given them the keys, you are free to do whatever you please for the rest of the appointment. If you want to stick around and ask some questions, that's totally fine! If you would rather use the time to catch up on email, go for a walk, or spend time with family and friends, that works too! As soon as the mechanic is done with your car, you will be notified so you can get back on the road and they can be off to help our next Wrench customer. That's all it takes! Do not put off convenient auto repair any longer, and join the Wrench family in Genlee, NC today!
---
---
---
Auto Repairs for Popular Vehicles