Get Auto Repairs in Gig Harbor, Washington From Our Mobile Mechanics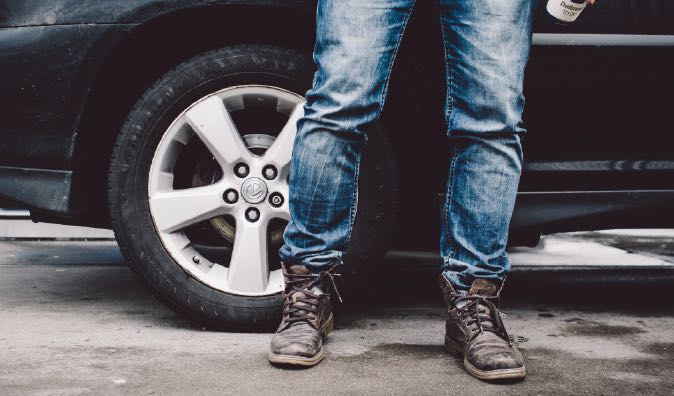 Top Mobile Mechanics in Gig Harbor, Washington
When looking for the best mobile mechanics in Gig Harbor,WA and surrounding Pierce County, contact Wrench, an innovative auto repair company that makes house calls! Wrench features affordable home auto repair service, meaning you don't have to sit on an uncomfortable chair at the shop or line up a tow truck. Our experienced mobile mechanics can service or repair any make or model vehicle right in its parking spot or in your driveway. Once you call Wrench for auto repair services or a general tune-up, we'll provide you with an upfront auto repair quote. It's easy to book a mobile auto mechanic from Wrench; just call and set up an appointment that's convenient for you. After our mobile mechanics service your vehicle, you'll be able to hit the road again and enjoy popular Gig Harbor attractions like the celebrated Gig Harbor Circuit Race or a scenic drive to Blue Willow Lavender Farm.
Why Choose a Wrench Mobile Mechanic in Gig Harbor?
You will be thrilled with the mobile services Wrench offers. Wrench features a comprehensive list of services delivered by its team of highly skilled mobile mechanics. Most auto repairs and maintenance tasks can be performed at your home or office. Mobile Mechanic and Auto Repair service is ultra-convenient, leaving you free to relax at home and watch the big game or nap on the couch while we handle the repair work in a timely fashion. Wrench's auto mechanics will service any vehicle with customized care just like it was their own.
What to Expect from a Service Appointment
Schedule a service call with Wrench at your convenience. Wrench will provide you with an auto repair quote for the services you need. Our mechanics will arrive with all the equipment and tools needed to maintain and repair your vehicle. If you aren't sure about what's wrong with your car when you call us - no problem! We will send a professional mechanic to your home to assess your vehicle's needs. We can then offer you an auto repair estimate so you know what needs fixed, how much it will cost, and how long it will take.
Wrench Maintenance and Auto Repair Services
If you live in Gig Harbor or surrounding areas, you can call Wrench to repair or provide routine maintenance on your vehicle. Wrench features a full list of maintenance and repair services that include oil changes, heating and cooling, engine repair, transmissions, electronics, and much more. Even if your vehicle is inoperable, you can call Wrench and we'll get to the bottom of its issues. Our mobile mechanic teams include experts who are highly experienced and dedicated to getting your car working in optimum condition again. Wrench stands behind its work performance with service guarantees.
When you call Wrench, just sit tight and we'll be over to take care of your car or truck. We routinely service cars and trucks throughout the Gig Harbor area, so don't hesitate to call for references or to talk to one of our expert mobile mechanics about your vehicle's specific needs.
As seen on www.seattlesmobilemechanic.com.
---
---
---
Auto Repairs for Popular Vehicles