Get Auto Repairs in Gladstone, Missouri From Our Mobile Mechanics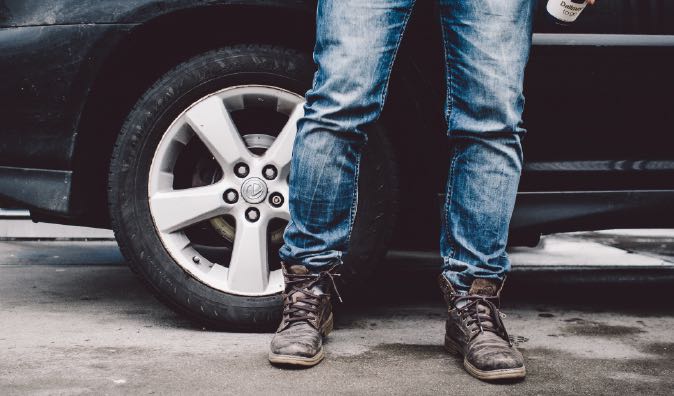 Top Mobile Mechanics in Gladstone, MO
Whether you are in need of an oil change or a full engine replacement, Wrench has got you covered in Gladstone, MO. We are a team of highly skilled mobile mechanics who can service your car at a location of your choice. Wrench is dedicated to removing the hassle of auto repair by bringing full service to you so that you do not have to waste any time bringing your car to the shop. Whether you choose to have your mechanic come to your home, office, or even the local shopping mall, we will be there for you! No more worrying about hiring a tow truck to get your car to the shop, or spending hours in a stuffy waiting room while your car is worked on. Wrench gives you the freedom to choose when and where the mechanic comes so that you can spend your time doing more important things. When you schedule your first appointment with Wrench, you become part of the family. So what are you waiting for? Choose Wrench for all of your auto repair needs in Gladstone, MO today!
Why Choose a Mobile Mechanic in Gladstone, MO
Choosing a mobile mechanic is the perfect solution for auto repair so as not to disrupt your already busy schedule. With Wrench, you choose the date, time, and location of your appointment, allowing you to be as strategic with your time as necessary. Our mobile mechanics come fully prepared for every appointment with all of the necessary equipment, so there is no need to worry about a repair shop keeping your car for longer than they originally planned. All you have to do is schedule an appointment with Wrench in Gladstone, MO and we will handle the rest! Our Wrench mechanics are trained with the skills to do hundreds of services, from a windshield wiper replacement to a full brake pad replacement. Our mobile mechanics make auto repair easier and less stressful than ever before, so book an appointment in Gladstone, MO today!
How to Schedule an Appointment with Wrench
Once you have decided that Wrench is the answer to all of your auto repair needs, the actual booking process is very easy! Simply go onto the Wrench app or website and create an account if you have not already done so. Be sure to download the Wrench app to make the booking process easier in the future, because we will save all of your information and appointment histories. When you are creating an account, we will ask you several questions about your vehicle so that we can provide the best care possible. Once you have entered the make and model of the vehicle, you will be able to select the service you need from our long list of options. If you do not know what the issue is, that is okay too! Book a diagnostic appointment, and a Wrench mobile mechanic will come out to your location in Gladstone, MO to determine the source of the problem. You will be given a quote for work that needs to be done and you can move forward with that booking. Our skilled customer service team is readily available to help answer any other questions you may have, so do not wait any longer to get your car serviced and book an appointment today!
What to Expect From a Service Appointment
On the day of your appointment, the Wrench mechanic will arrive promptly at your preferred location in Gladstone, MO with all of the equipment necessary to service your vehicle. All that we ask of you is that you are present at the start of the appointment so you can hand the keys off to the mechanic, and then you are free to do whatever you please! Exercise, go to the grocery store or catch up with family and friends - the opportunities are endless when you choose Wrench for your auto repair needs. You will save time, money, and stress when you choose Wrench because you are given autonomy over the whole process! As soon as the mechanic is finished working on your car, you will be notified so you can get back on the road. After the keys have been returned to you, we will be off to help our next customer! That is all it takes to stop stressing over getting your car repaired! Book your appointment with Wrench in Gladstone, MO today!
---
---
---
Auto Repairs for Popular Vehicles