Get Auto Repairs in Glendale, California From Our Mobile Mechanics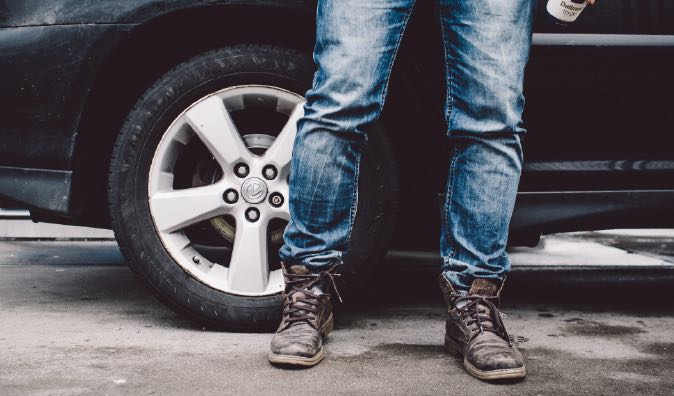 Top Mobile Mechanics in Glendale, CA
If you need efficient and reliable auto repair service, Wrench features experienced mobile mechanics who serve Glendale, CA, as well as other communities in Los Angeles County. Wrench offers a convenient mobile service that allows you to make waiting in long service lines for auto repair a thing of the past. When you book mobile mechanic from Wrench, we'll visit your home to make the necessary auto repairs right in your driveway. The process is as simple as calling us for an auto repair quote and scheduling a maintenance appointment. Once our Glendale mobile mechanic services your car or truck, you can get back to tooling around Los Angeles County and enjoying its fun attractions like Irwin Event Center car races or you can check out the latest exhibits at the renowned Petersen Automotive Museum. Our mobile mechanics at Wrench are committed to getting you back on the scenic Los Angeles County roads where your car belongs!
Why Choose a Mobile Mechanic?
Driveway and curbside service is the hallmark of Wrench auto repair. If you live in Glendale or elsewhere in Los Angeles County, our mobile mechanics perform maintenance and auto repair service right at your home while you enjoy a televise car race or nap on the sofa. Our goal is to make auto repair and routine maintenance as convenient for our customers as possible. We bring all the needed tools and equipment required to service our customers' cars and trucks. While you'd think this curbside service would be yours for a premium price, you'll be surprised to hear that Wrench offers highly competitive rates for our convenient services. We don't have the overhead that many traditional auto repair shops to, so we are able to keep our prices low. The end result is you get high-quality auto repairs made by certified Wrench mechanics right in your own driveway.
What to Expect from a Service Appointment
Whether you need routine maintenance like an oil change or an auto repair like transmission work, you can call Wrench for an estimate. If you aren't sure why your vehicle isn't running or running as it should, we can schedule a diagnostics appointment to determine that type of service your vehicle needs. Our mechanics will recommend the ideal fix and Wrench can provide you with a cost estimate for the work.
Wrench Auto Repair Services
Wrench's Glendale mobile mechanics deliver a comprehensive array of maintenance and auto repair services. We routinely handle heating and cooling repairs, electronics repairs, transmission and engine work, brake jobs, and much more. Wrench mobile mechanics have the training and experience to handle repairs for any make or model vehicle in our service area.
If you live in or around Glendale and need car repair service, contact Wrench and schedule your mobile mechanic appointment. We'll answer all of your questions and, if possible, quote you an estimate right on the spot. Should you require diagnostics first, we'll send out a mobile mechanic as soon as possible to find out what's wrong with your vehicle. When you contract with Wrench for auto repairs and routine car maintenance, you'll understand why Wrench is an auto repair leader in the Los Angeles County region.
---
---
---
Auto Repairs for Popular Vehicles