Get Auto Repairs in Glenolden, Pennsylvania From Our Mobile Mechanics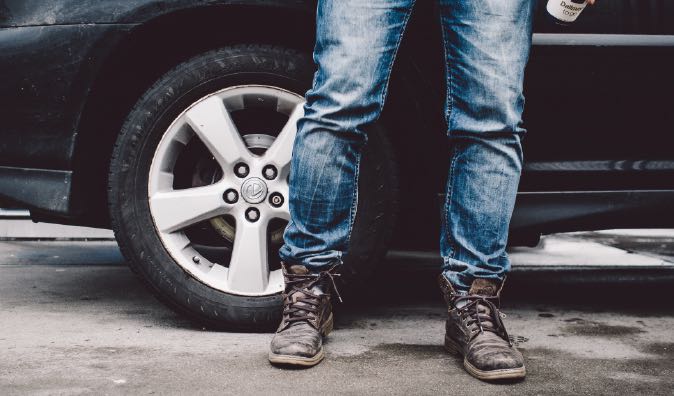 Top Mobile Mechanics in Glenolden, PA
Our mobile mechanics in Glenolden, Pennsylvania are servicing the entire Delaware County and greater Philadelphia area by delivering our convenient auto repair solutions right to your home or office. Wrench is committed to providing the most accessible and high-quality repairs possible. We are a team of customer-oriented mechanics that are transforming the auto repair industry in Glenolden, Pennsylvania, one service at a time. Once you try our services, we guarantee that you won't want to visit a traditional repair shop ever again. Book an appointment with Wrench's mobile mechanics in Glenolden, Pennsylvania today!
Why Choose a Mobile Mechanic in Glenolden, PA
Imagine this! You hop in your car to run some errand around Glenolden, Pennsylvania, but as you back your car out of your driveway, you notice a strange smell that resembles rotten eggs. Despite this new smell, you continue on with your usual routine, yet your thoughts still revolve around your vehicle. Is my vehicle working properly? Should I be driving my car? Why does my car smell like rotten eggs? When you finally return home, you immediately look up mobile mechanics in Glenolden, Pennsylvania, and find Wrench.
If your story is similar to the one above, you can relax because Wrench is the perfect solution for all of your automotive needs. We perform hundreds of services, and if you don't know what is wrong with your car, we can come to take a look to determine the issue and the best course of action for you. We won't pressure you to get any unnecessary repairs because we want to treat you like our family. After one auto repair service, you will be coming back time and time again because of our honesty and integrity. To build trust with our customers in Glenolden, Pennsylvania, we provide the highest quality repairs in the area. In order to ensure that we are continuously providing high-quality services, we carefully screen each mechanic that joins our team. Our hiring process includes multiple interviews, background checks, and performance reviews. This allows us to get a good understanding of the skills and personality of each potential employee. In this process, we only hire the top mechanics so we can ensure that all of our customers in Glenolden, Pennsylvania are receiving exceptional auto repair services at all times.
How to Schedule an Appointment with Wrench
Booking an appointment with Wrench's mobile mechanics in Glenolden is super easy. You will need to have some background information about your vehicle on hand, but there isn't a lot you need to do. First, visit our website and go to the homepage. You will be able to start booking your appointment by clicking on the "Get a Quote" button. If you already have a Wrench account, you will need to sign in with your username and password. If you don't have an account or if you are creating an account, you will need to input all the information about your vehicle. We will need to know things like the year, make, and model as well as the license plate number. Once we know what kind of car we will be working with, you will pick which services your car needs. If you are unsure about the exact problem with your car, choose a diagnostic appointment and let us know what abnormalities you have noticed. Then you will pick a date, time, and address in Glenolden or elsewhere in the greater Philadelphia area for your service appointment. When your appointment is finalized, we will send you a confirmation message and you will receive updates when our mobile mechanic is headed to your preferred location in Glenolden, Pennsylvania.
What to Expect From a Service Appointment
Your auto repair appointment with Wrench will be painless! We will send our mobile mechanic to your preferred location and they will arrive on time and prepared to get the job done as efficiently as possible. Whether they are there to perform a brake repair, alternator replacement, oil change, or diagnostic appointment, we have got it handled. The only thing you will need to do is meet our mobile mechanic by your vehicle at the start of the service with the keys to your vehicle. Once you hand over your keys, you will be free to leave if you choose to spend your time elsewhere in Glenolden. All we ask is that you stay reasonably close to the service site so we can return your keys as soon as the service is finished. When our mechanic is done, we will let you know, return your keys, and clean up the surrounding area. Then you will be able to run errands in Glenolden with your car working properly once again!
---
---
---
Auto Repairs for Popular Vehicles