Get Auto Repairs in Golden, Colorado From Our Mobile Mechanics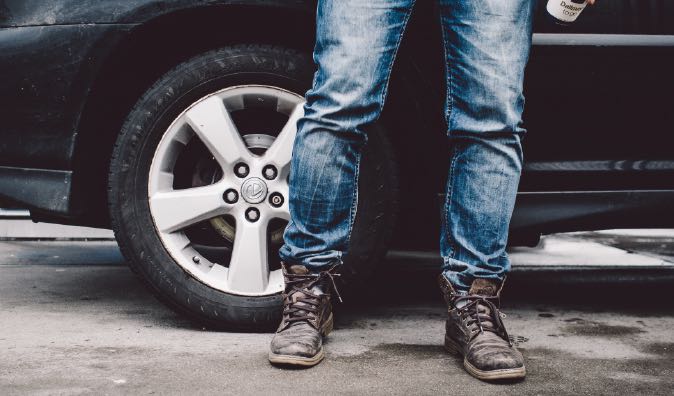 Top Mobile Mechanics in Golden, CO
Wrench's mobile mechanics are the perfect solution for all of your auto repair and maintenance needs in Golden, Colorado. We have a team of highly trained mobile mechanics that can deliver our auto repair services to any convenient location in Golden or the surrounding area. With Wrench, you won't have to waste your time, money, and energy at an auto repair shop because we bring everything in the shop right to your office or home! Our skilled professionals are equipped with all the tools, parts, and knowledge to get your vehicle back on the streets of Golden in the most efficient way possible. So book an appointment with Wrench today and you will get hooked on our services for life!
Why Choose a Mobile Mechanic in Golden, CO
Our mobile mechanics in Golden are the best in the whole state of Colorado! We carefully select each individual mechanic that joins our team so we can ensure that every single auto repair or maintenance service from Wrench in Golden is up to our highest standards. When hiring mechanics to join our team, we look for those who have many years of experience and can show a variety of technical skills, but that's not all! In order for us to hire a mechanic, they need to have a genuine desire to help our customers. While we are here to get your car up and running, we want to do what is best for you! Our customer service is what sets us apart from our competitors, so we want to ensure that each and every Wrench mobile mechanic will uphold our values in the most honest way. Join the Wrench family by booking your appointment with us today!
How to Schedule an Appointment with Wrench
Are you in Golden, Colorado and looking for a convenient way to get your vehicle back on the road? Booking an appointment with Wrench is as easy as 1, 2, 3! Just log onto our website or app and request your appointment. If you don't already have an account with us, create one! It will only take a few minutes and will help us take care of your vehicle. You will need to let us know the year, make, and model of the vehicle that needs to be repaired. Then you will choose a service for your vehicle. At Wrench, we offer a wide variety of services from routine oil changes to more complex spark plug replacements. However, if you aren't sure what your vehicle needs, just request a diagnostic appointment. For diagnostic appointments, our mechanic will come to you in Golden and take a look at your vehicle to determine the issue. Most times we will be able to fix it the same day! Once we know more about your vehicle and it's needs, you will be able to choose a date, time, and specific place in Golden for your service appointment. Then you will be able to sit back and relax because your Wrench mobile mechanic is on their way!
What to Expect From a Service Appointment
Our service appointments in Golden are very simple. Our mobile mechanic will arrive at your preferred location in Golden on-time and prepared with all the tools and parts that your service requires. At the start of the service, we ask that you meet our mechanic outside so we can get the keys to your vehicle. After that we will get right to work so you can get back on the road in Golden as soon as possible. Once we have started our work, you will be free to do whatever you want. You are more than welcome to stay and watch our mobile mechanic. They will be happy to answer any questions you have about the repair or other car related things. If you have things to do, don't feel obligated to stay. Our mobile mechanic will be able to handle anything and they will let you know as soon as your vehicle is ready to go. Then we will return your keys and head off to our next customer in Golden! Book your appointment with us today!
---
---
---
Auto Repairs for Popular Vehicles