Get Auto Repairs in Goodyear, Arizona From Our Mobile Mechanics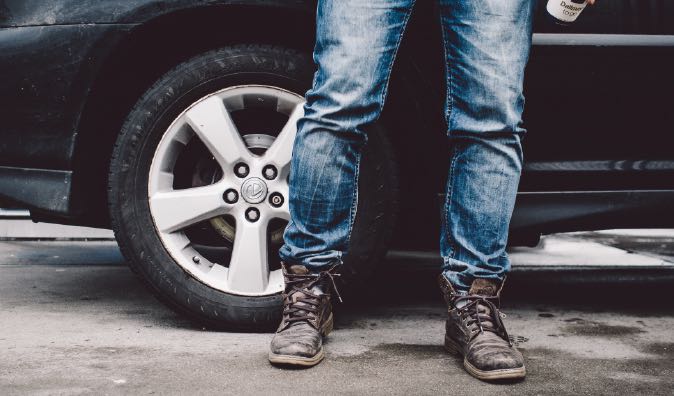 Top Mobile Mechanics in Goodyear, AZ
Whether you have a dead battery or worn out brakes, you can rely on Wrench's mobile mechanics in Goodyear, Arizona and the surrounding Maricopa County for worry-free auto repair services. Wrench will provide you with a competitive auto repair quote and allow you to book a mobile mechanic at your convenience. Maximise the lifespan and value of your vehicle with regular servicing with Wrench mobile mechanic.
Why Choose a Mobile Mechanic
Wrench's expert level of services are designed to meet the needs of cars no matter their age, condition or history, and all our work is protected by our quality guarantee for your peace of mind. We pride ourselves on high quality workmanship and customer service, and make sure you are fully informed of costs involved. We cater for a wide range of vehicles from late model European and Japanese cars to older cars. We provide a broad range of services from general car services and warrant of fitness to automatic transmission and power steering services. We also do brake repairs, suspension repairs, clutch repairs, tire repairs, and much more!
How to Schedule an Appointment with Wrench
A little curious about what you can expect from our mobile auto repair services? Or how to schedule an appointment? We understand you may have some questions for us, and we have all the answers! What happens when you call? A Wrench representative will guide you through the process as quickly and easily as possible. We'll need to determine where you are located in Arizona, what kind of car you drive information including year, make, and model, what problems you are experiencing with your vehicle, and whether you'd like to make a same-day appointment or would prefer something later in the week.
What to Expect From a Service Appointment
Our highly skilled and passionate technicians can cater for a wide range of mechanical repairs for all vehicle types from Japanese to European such as Honda, Toyota, Nissan to BMW, Mercedes Benz, VW, Audi and so much more. Ignoring early warning signs and delaying your car's mechanical repairs can be very costly. Even worse, you might find yourself stranded with a breakdown at the most inconvenient time. Call us today to schedule an appointment or check out our website to learn more about services.
---
---
---
Auto Repairs for Popular Vehicles