Get Auto Repairs in Grand Rapids, Michigan From Our Mobile Mechanics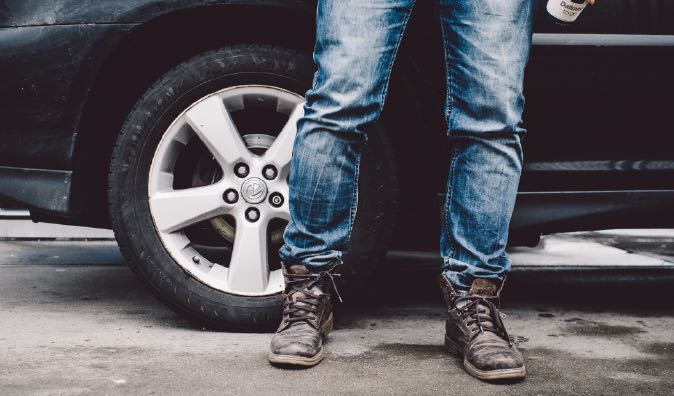 Top Mobile Mechanics in Grand Rapids, MI
At Wrench, we pride ourselves on being a true full-service auto repair company on wheels while delivering only the highest quality services at your preferred time and place. We do general auto repair, preventive maintenance, custom exhaust work, RV service and repair, computer diagnostics, collision repair, auto body work, and many more services in Grand Rapids, Michigan and the surrounding Kent County. That's right—everything you need for your vehicle, inside and out, all in one place at your convenience! You'll never need to go to auto repair shop ever again!
Why Choose a Mobile Mechanic
Wrench mobile mechanic services comes with expertise of brilliant mechanics that comes to you. Our mobile mechanics will save you time, money, and even stress. While we service your car or truck, you will have the freedom to do whatever you want with your time. If we come to your office, you can keep working, or if we come to your home, you can finish up house chores or even just relax with a movie. Since we deliver our auto repair services to you, you won't have to go through the hassle of finding a tow truck or pay those unnecessary expenses.
How to Schedule an Appointment with Wrench
When you contact us to book an appointment for your car or truck, be prepared to let our customer care officer know what the problem is with your car. However, if you don't know, there's no need to worry because we can arrange a diagnostic appointment first. For that, we will send one of our mechanics out to your location and they will identify the issue. Once they tell us what is wrong, we will take the knowledge of which parts and services you'll need to calculate your quote. Then you will get to pick a date and location for your service appointment. When you meet with our mechanic, you'll need to hand over the car keys so our mechanic can begin diligently working on your vehicle.
We will keep you updated with text message when we are done with your service. While you are gone, you won't need to worry about your car because our mechanics are extremely skilled and will be able to overcome any obstacle that may appear. After the service, our mechanic will make sure the area is spotless and you will have your keys so you hop back in your car and cruise down the highway once again. Please do not forget to share your service experience with us.
What to Expect From a Service Appointment
Wrench mobile mechanic services is pleased to offer a complete variety of the most commonly requested auto repair and maintenance services, from engine repair, oil changes, and brake services to tire repair, timing belt replacements, and much more. Just call to our technicians. Our goal is to create a long-lasting relationship with our customers that will stand the test of time. Our customers enjoy worry-free driving, lower service cost, and longer service life in Grand Rapids. We have the latest tools and know-how to get your vehicle tuned up and ready to go. Whether your car needs an oil change, new brakes, or transmission repair, we will get the job done with a fair amount of time, so you can get back to the important things in your life.
Wrench Comes to Your Neighborhood
---
---
---
Auto Repairs for Popular Vehicles