Get Auto Repairs in Grayslake, Illinois From Our Mobile Mechanics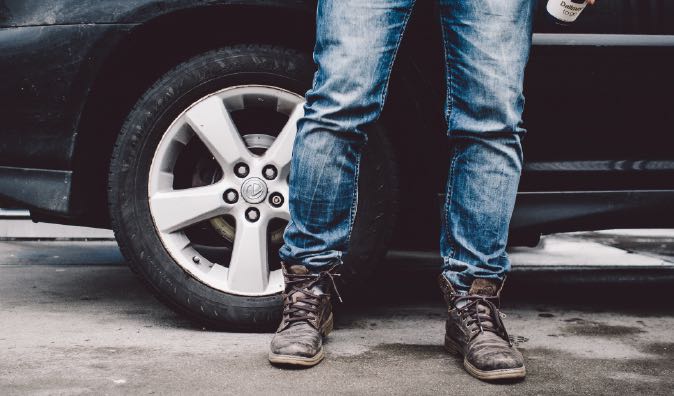 Top Mobile Mechanics in Grayslake, IL
If you are on your way to work and your oil light comes on in your car, give Wrench a call and set up an appointment with one of our extremely skilled mobile mechanics. Our mechanics can perform the service anywhere you find convenient in Grayslake, Illinois. We want to work our way into your schedule. If you need us to come to your work, school, or even your own home, we will be there. While we repair your car, you can spend your time doing whatever it is that you need to get done, so give us a call today and you'll be back on the road in no time.
Why Choose a Mobile Mechanic
Once a year, have your brakes checked by one of our certified mechanics in Illinois. These regular maintenance checks evaluate the condition of your brakes. Sometimes, brakes make an audible sound to let you know it is time to have them changed. However, brakes do not always give a warning when something is amiss. Our regular checks help identify problems before they become dangerous to you or damage your vehicle in the near future.
How to Schedule an Appointment with Wrench
Once you book an appointment with us, we will match you up with a qualified mechanic in your area. We will need to know what is wrong with your vehicle, but if you are unsure, we can set up a diagnostic appointment first. Then we will know exactly which parts and services you will need so we can calculate your auto repair quote. After that you'll be able to choose a date and location for your service appointment. Our mechanic will show up prepared and on-time. Then you'll need to give the keys of your car to our mechanic so they can begin working. At that point, you'll be free to spend your time doing whatever you please. Our mechanic will take great care of your car so there's no need to worry while you are gone. Each mechanic has plenty of experience so they'll be able to tackle any obstacle with ease. When they have finished the auto repair service, you will be notified via text message. Then your keys will be returned and our mechanic will clean up the area. Book an appointment with Wrench and your car will be running like a champ once again.
What to Expect From a Service Appointment
Our mobile mechanics will save you money, time, and stress. If your car breaks down, you won't need to call a tow truck, just call Wrench. This way you won't need to pay those unnecessary towing expenses. We will come to you so you can continue on with your usual routine and be more efficient with your time. At Wrench, we carefully select our mechanics in our intensive hiring process which includes background checks. We want to ensure that you will be receiving the best quality service with us. So book an appointment today and your car will be running in its prime condition before you know it.
---
---
---
Auto Repairs for Popular Vehicles