Get Auto Repairs in Great Falls, Montana From Our Mobile Mechanics
Coming Soon To Great Falls, Montana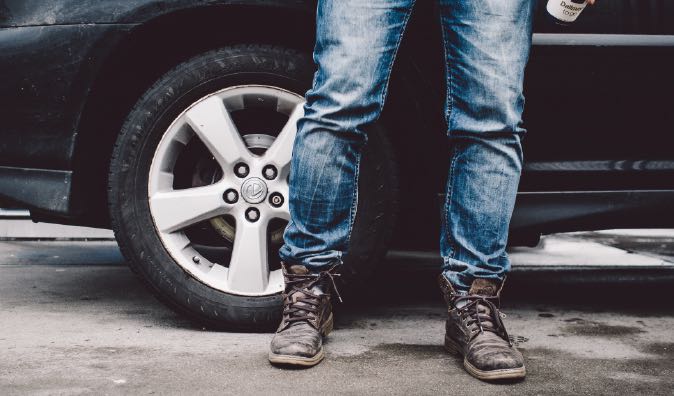 Top Mobile Mechanics in Great Falls, MT
Wrench mobile mechanic offers a wide range of repair and maintenance services on European, Asian, and domestic vehicles in Great Falls, Montana and surrounding Cascade County. We're a team of highly dedicated technicians striving to provide you with professional and personalized care. With customer service beyond compare, we treat our customers like family. We strive to make your experience as comfortable, stress-free, and efficient as possible. Your vehicle keeps you moving forward and we prioritize getting you back on the road quickly and safely. When it comes to service, all of our diagnostic equipment is state-of-the-art and all of our technicians are factory trained professionals who intimately know and understand vehicles.
Why Choose a Mobile Mechanic
Convenience is probably the biggest plus of opting a Wrench mobile mechanic. As our lives become more and more busy, whether it's due to school, work or family life - whatever it may be - it can be very hard to schedule in time to leave our cars with a mechanic. In addition, the inconvenience of being without a car can be a major headache for many of us. With a mobile mechanic service, you can have your car looked after at your home, at work, or wherever else you may be!
How to Schedule an Appointment with Wrench
To hire one of our mobile mechanics, you can either fill out the quick questionnaire on our website or give us a call. We will need to know some information so we are able to calculate your auto repair quote. Be prepared to tell us the year, make, and model of your vehicle as well as the problem you are experiencing. If you are unsure what the problem is, then we will be able to send a mechanic to check out your car and report back to us in Montana. Then we will combine the cost of the services and parts to give you your quote. After that, you will have the option of picking the date, time, and location of your service. At that point, we will match you up with one of our local mechanics for your service.
What to Expect From a Service Appointment
Your vehicle needs quality services to keep your vehicle working at peak performance, so don't settle for anything less than the best service of vehicles in Montana. We focus on more than just repairing the vehicle. We offer professional advice regarding the needs of your car so that you can plan ahead for future maintenance. From the moment you bring your vehicle to our shop until you drive away thoroughly satisfied, we strive to offer superior customer service. Call and make an appointment with us today!
---
---
---
Auto Repairs for Popular Vehicles