Get Auto Repairs in Green Valley, Nevada From Our Mobile Mechanics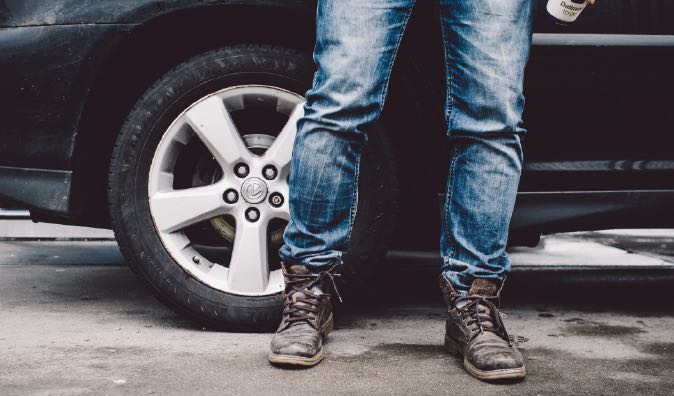 Top Mobile Mechanics in Green Valley, Nevada
Book appointments with knowledgeable mobile mechanics serving Green Valley, NV and all of Las Vegas Valley by using Wrench. Scheduling mobile mechanic service from Wrench ends your days of sitting for hours waiting at the mechanic's shop. We offer a better way — our mobile mechanics make the auto repair services you need in your driveway or parking spot. When you or your loved ones call us for auto repairs or maintenance on your car or truck, we provide an honest auto repair quote and any information you need regarding your vehicle's maintenance schedule. Count on Wrench's qualified mobile mechanics to service all makes and models in the Green Valley area. When we finish with your car, you're free to enjoy cruising down the Las Vegas Strip or driving out to Red Rock for a nice hike. Thanks to Wrench, your car can make it wherever you need to go.
Why Choose a Mobile Mechanic?
Clients in Green Valley, NV select Wrench for fast and reliable auto repair and maintenance. They trust the technicians, some certified, to supply the expertise and professionalism needed to fix their vehicles. When Wrench mobile mechanics come to your home or office, they bring the tools needed to finish the job. We also screen all mechanics before sending them out on service calls to ensure your safety and satisfaction. Consequently, only experienced technicians earn the right to provide the full array of Wrench's services, performing most services in your driveway while you continue with your regular activities. This eliminates the hassle and expense of hiring a tow truck to get your vehicle to a garage.
What to Expect from a Service Appointment
Get customized automotive care from Wrench, including a long list of auto repairs and maintenance. Even if you have no idea what's wrong with your car, we can help by sending a mobile mechanic for a diagnostic appointment on your vehicle. Otherwise, we ask what you need when you call, and then give you an auto repair quote. When technicians comes to your home or office, they complete the requested services quickly and with no surprises while you you tend to more important things, such as spending time with your family or completing your day's work.
Wrench Maintenance and Auto Repair Services
If you reside in Green Valley or anywhere in Las Vegas Valley, call Wrench anytime for careful maintenance and auto repair services. Our comprehensive list of services includes small repairs such as tail light replacement and more complex work, including radiator, transmission systems and brake lines. Every appointment, from electrical system repairs to oil changes, comes at an affordable price with quality automotive care.
Before venturing down the 215 or going on that shopping trip to the Galleria Mall, call Wrench to complete scheduled maintenance, such as a tune-up or brake safety inspection. Wrench mobile mechanics finish the repairs to vehicle, keeping your car or truck in its best possible working condition. Call or visit our website today to schedule an appointment.
Wrench Comes to Your Neighborhood
---
---
---
Auto Repairs for Popular Vehicles