Get Auto Repairs in Greenville, North Carolina From Our Mobile Mechanics
Coming Soon To Greenville, North Carolina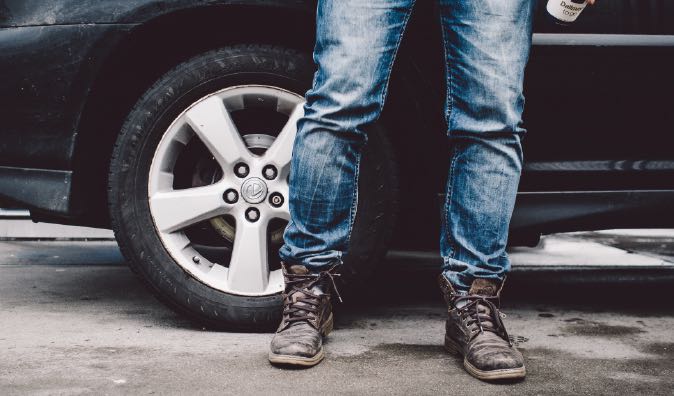 Top Mobile Mechanics in Greenville, NC
Wrench mobile mechanics providing top-of-the-line auto repair services in Greenville, North Carolina, and surrounding Pitt County. As we strive to be the best auto repair solutions in North Carolina, we offer a wide variety of car repair services while maintaining a high standard of professionalism and customer service. We take our work very seriously and take pride in creating an honest environment that lays the foundation for a long-lasting and healthy relationship with our customers. Customer satisfaction and service is paramount to our business model and we believe that there are three critical factors to achieving it: integrity, honesty and technical excellence.
Why Choose a Mobile Mechanic
In our efforts to become the best auto solutions, we have grown our car repair expertise to include a number of services, from a simple oil change to major engine overhauls. North Carolina car owners can rely on Wrench for brake and radiator repair, brake pad replacement, starter and alternator replacement, repair and replacement for belts and hoses, suspension work, and more. We even work on electrical systems and air conditioning at your preferred time and place.
How to Schedule an Appointment with Wrench
Once you've discovered your car or truck needs an auto repair, contact the response team at Wrench to set up a time to have your vehicle assessed by our skilled mobile mechanics. Let us know where you would like for us to meet you and the response team will dispatch a mobile mechanic to evaluate your car as soon as possible. Our mobile mechanics will review the issue with you and may ask further questions before performing any further tests on your vehicle. It may be helpful to include a document with the services and maintenance procedures performed on your car, but it is not mandatory. After our mobile mechanics evaluate the condition of your car or truck and specifies a necessary process for the auto repair, Wrench will provide you with a competitive and cost effective estimate for the repairs to your car or truck.
What to Expect From a Service Appointment
You can expect professional and customized care for your vehicle from Wrench. Because we feature a full line-up of maintenance and repair services and work on all makes and models of vehicles, no car repair is too big or too little for Wrench mobile mechanics. To schedule a mobile mechanic, simply call or use the website and select your issue and a time that's convenient for you. And if you are unsure what is wrong, you can schedule a diagnostic appointment where one of our mechanics will pinpoint the problem and give you a repair quote before any work is done. Most work can be done in your driveway and all vehicles are treated as one of our own.
---
---
---
Auto Repairs for Popular Vehicles