Get Auto Repairs in Groveport, Ohio From Our Mobile Mechanics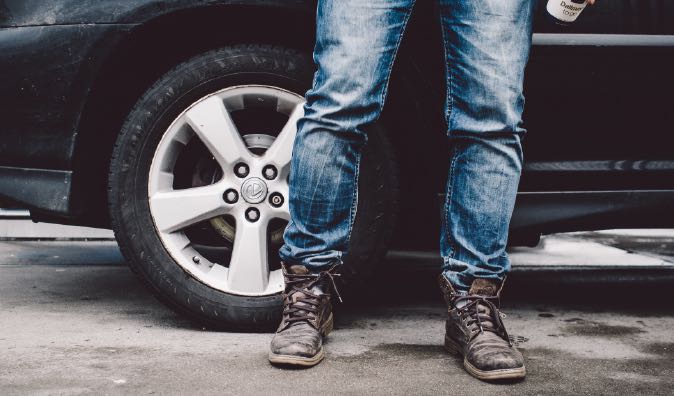 Top Mobile Mechanics in Groveport, OH
Groveport, OH is a wonderful place to live located in the suburbs of Columbus. If you are looking for a new mechanic but are tired of driving all the way into the city to find one you trust, you have come to the right place! Wrench is a team of professional mobile mechanics who will come out to your location in Groveport to fix your vehicle. No more hiring a tow truck to get your car to the shop, or spending hours in the stuffy waiting room only to find out they need to order the right part. Our Wrench mechanics will arrive at your location with all of the tools and parts needed to service your vehicle as well as a smile on their face! When you choose Wrench, you will be saving time, money, and energy, giving you more freedom to do what you love. We are committed to removing the hassle of car ownership, which is why Wrench fits into your schedule instead of the other way around. There is not a better option for auto repair and maintenance in Groveport, OH, so book your first appointment with Wrench today!
Why Choose a Mobile Mechanic in Groveport, OH
There are dozens of reasons why choosing a mobile mechanic in Groveport, OH is the way to go. For starters, you can be as strategic with your time as you want, because Wrench allows you to choose the date, time, and location of your appointment. You could schedule the appointment for during your child's soccer game, or during a long meeting at work. You should not be inconvenienced by your car's maintenance needs, which is why Wrench does our best to be accommodating. Some customers prefer the mechanic to come to their home, so they can get work done around the house and ask any questions they may have. Others choose the parking lot at their office so they do not have to take time out of their work day. Wherever you choose, the mechanic will arrive with everything they need to get your car running like new. Whether you need a simple tune up or a full brake pad replacement, they are equipped with the tools and skills to fix your car. Do not put off vehicle repair or maintenance any longer, and book your appointment with Wrench in Groveport, OH right now!
How to Schedule an Appointment with Wrench
Once you have decided that Wrench is the answer to all of your car-related needs in Groveport, OH, the scheduling process is very easy! You should start by visiting the Wrench website on any of your devices and creating an account if you do not already have one. This will allow us to learn more about your car and make the scheduling process even easier in the future. Once we know the make and model, you can select your desired service from our hundreds of options. Don't know what is wrong with your vehicle? We've got you covered! Book a diagnostic appointment, and a Wrench mechanic will come out to your location in Groveport, OH to figure out what the issue seems to be and give you a personalized quote. You will then be able to schedule the corresponding service and a mechanic will return with the correct equipment and parts. We do not believe in hidden fees at Wrench, which is why you will never pay more than the amount you are quoted! The entire process is easy from start to finish, so what are you waiting for? Join the Wrench family in Groveport, OH today!
What to Expect From a Service Appointment
If you have never used a mobile mechanic before, do not worry! On the date of your appointment, the Wrench mechanic will arrive promptly at your location in Groveport, OH with everything they need to service your vehicle. The only thing we ask of you is that you are present at the start of the appointment to hand your keys over to the mechanic, but then you are free to go for the rest of the appointment. The mechanic is happy to have you stick around and ask any questions you may have, or you can use the time to run errands, go to the gym, or spend time with your friends. When the mechanic has finished servicing your vehicle and cleaning their workspace, you will be notified so you can return. When they are confident that you are satisfied with the service, they will be off to help the next Wrench customer and you can get back on the road. It's that easy! There is not a better option for auto repair and maintenance than Wrench in Groveport, OH, so do yourself a favor and book an appointment with us today!
---
---
---
Auto Repairs for Popular Vehicles