Get Auto Repairs in Hamilton, New Jersey From Our Mobile Mechanics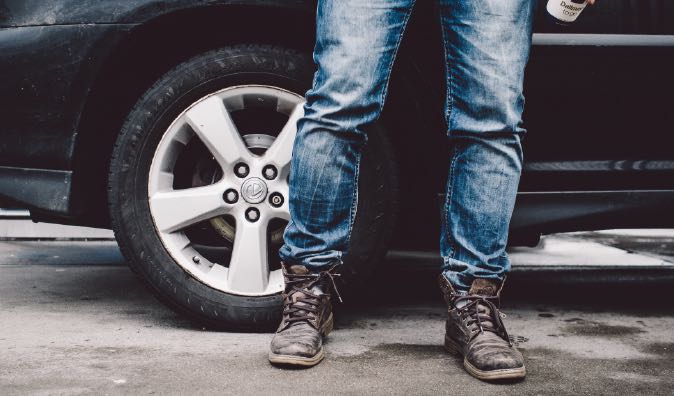 Top Mobile Mechanics in Hamilton, NJ
The best mobile mechanics in the Hamilton, New Jersey area work for Wrench! We only hire the best of the best so we can ensure that each and every Wrench mobile mechanic is going to be long-lasting and high quality. Our mobile mechanics will bring out fantastic services right to your doorstep so you can spend your time more effectively. With Wrench's fleet mobile mechanics, the possibilities are endless! Reach out to us and give Wrench a try today!
Why Choose a Mobile Mechanic
At Wrench, we service a wide range of vehicles from larger pickup trucks to tiny smart cars! Take a quick look at our website and you will be able to see all the vehicles we can service and which services we provide to our loyal customers. If you choose to book an appointment with us for your auto repair needs, you will be saving yourself lots of time, money, and stress! No matter what kind of lifestyle you live, we will do our best to make our services as convenient as possible. Have us come to the most convenient location in Hamilton, New Jersey and you will be able to spend your time during the service however you please!
How to Schedule an Appointment with Wrench
To book your first Wrench mobile mechanic appointment in Hamilton, New Jersey, simply visit our website or app and create your account. You will need to enter some basic information about the vehicle you want services and then you will pick a date, time, and location that works best with your schedule. We can come to any convenient location in Hamilton, New Jersey including your home, office, or even the local grocery store! Once you book an appointment, the rest will be smooth sailing so take advantage of our services today!
What to Expect From a Service Appointment
Our mobile mechanics will arrive at your chosen location in Hamilton, New Jersey on-time and prepared to get your vehicle back on the road as soon as possible. You will need to meet with our mobile mechanic at the start of the service so we can get the keys to your vehicle, but after that you will be free to go! If you'd prefer to stick around and watch our mobile mechanic, but don't feel required to! We know there are tons of places in Hamilton, New Jersey that would be more enjoyable for you to be, so if you have us come to your home, feel free to go back inside and do whatever you need to do. Got a coffee date with a friend? Schedule your appointment so we can get your vehicle up and running again right in the parking lot! Our mobile mechanics will keep you up to date with the status of your vehicle so you will be the first to know when it's ready to go. What are you waiting for? We are looking forward to servicing your vehicle in Hamilton, New Jersey today!
---
---
---
Auto Repairs for Popular Vehicles