Get Auto Repairs in Hamilton, Ohio From Our Mobile Mechanics
Coming Soon To Hamilton, Ohio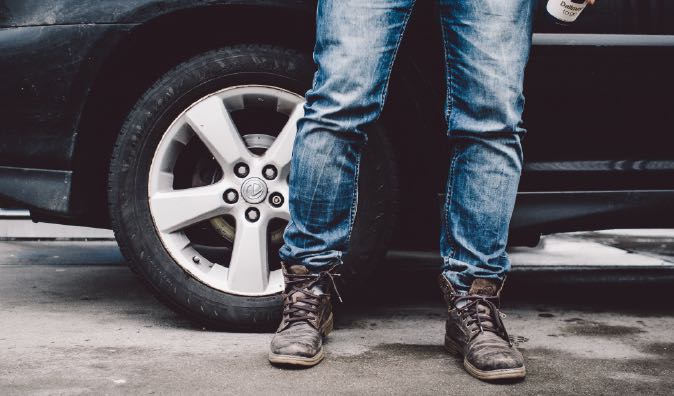 Top Mobile Mechanics in Hamilton, OH
When you need your next auto repair service for your vehicle, whether it be an emergency or a routine maintenance service, give Wrench a call and book an appointment with one of our incredibly skilled mobile mechanics. We will bring the shop to your location so you don't have to waste you time and money. While we perform one of our many services on your vehicle, you can spend your time doing what matters most to you in Hamilton, Ohio and surrounding Butler County. When you reach out to us, we will be able to offer you our affordable auto repair quote that has absolutely no hidden fees. We will stand by our quote so you will know exactly what to expect to pay us. Get in touch with us today and we will get you back on the road before you know it.
Why Choose a Mobile Mechanic
One key aspect to take into consideration when you have purchased a vehicle is whether everything is in working order, particularly the braking system, particularly if you have just purchased a used vehicle. It is highly recommended that you always get your vehicle thoroughly inspected to ensure everything is as it should be so your driving is in no way compromised. The team at Wrench can assist you with a detailed check of all the key components of your vehicle and we have brake specialists to check braking system thoroughly.
How to Schedule an Appointment with Wrench
While many auto shops run their businesses as they please, Wrench mobile mechanics are focused on the customer! No matter what auto repair or maintenance services you need, we have an expert mechanic in our line-up that is ready to get it done. When you make your call, our customer service professionals will make sure that you are matched with the right mechanic based on what service you need in Ohio, and provide you with an instant quote. Diagnostic appointments are also available if you are uncertain what problem is afflicting your vehicle. When your mechanic arrives, just kick back and relax while they go to work. Your car will be in good hands.
What to Expect From a Service Appointment
Many people may overlook the importance of checking a car's braking system. Most vehicle buyers are more concerned with the overall appearance of both the interior and exterior and that all the electronics are in working order i.e. lights and windows. Our team at Wrench mobile mechanic understands the importance of your vehicle's braking system. We place this at the top of the list when it comes to safety and reliability for you as a driver in Ohio. As everyone knows, brakes are the only part of the car that we can rely on to slow us down. Regular checks should be done regularly. Call today or visit our website to schedule an appointment and experience the Wrench difference.
---
---
---
Auto Repairs for Popular Vehicles