Get Auto Repairs in Haverhill, Massachusetts From Our Mobile Mechanics
Coming Soon To Haverhill, Massachusetts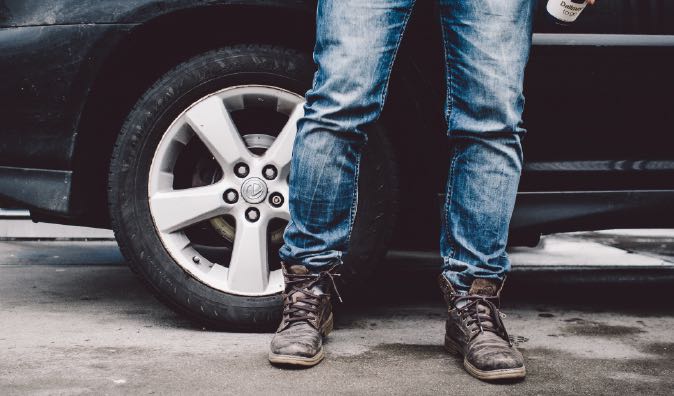 Top Mobile Mechanics in Haverhill, MA
If you are looking for the highest quality car repairs and vehicle maintenance work at highly competitive prices, Wrench mobile mechanics are the best for you in Haverhill, Massachusetts and surrounding Essex County. Wrench's comprehensive vehicle repair services will be conducted by a qualified technician and we'll cover the engine, braking systems, shock absorbers, exhaust systems and lubricant system to name but a few. Check out our Services page for more information.
Why Choose a Mobile Mechanic
You should hire one of Wrench's mobile mechanics for your next auto repair service because we will save you time, money, and even stress. With us, you won't have to pay any towing fees or go through the hassle of getting your broken-down vehicle to the shop. For the duration of your service, we won't even make to stay the whole time, of course, unless that is what you'd prefer. This means you could use your time to get work done, or even just relax. Our mechanics are dedicated to the auto repair industry and each one goes through our intense hiring process that includes multiple background checks. So get an appointment today and you won't have to deal with the car shop ever again.
How to Schedule an Appointment with Wrench
When you contact us, you should expect to tell us what is wrong with your vehicle. We understand, not everyone is a car expert, so if not, we offer diagnostic services where one of our mobile mechanics will come out and take a look. They will tell us what parts and services you'll need so we are able to calculate your auto repair quote. Then we will set up your service appointment and you'll get to choose a date and location. At that point, we'll match you up with one of our available mechanics in Massachusetts. Our mechanics will arrive on-time and fully prepared to tackle any obstacle. When you meet with our mechanic, you will need to give them the car keys so they can begin the service. At that point, you'll have the freedom to leave and spend your time elsewhere. Your car will be in very good hands!
What to Expect From a Service Appointment
Despite the misconception that many newer vehicles no longer require regular maintenance, all vehicles require routine maintenance in order to avoid performance problems such as hard starting, misfiring, surging, hesitation, and stalling. Not only does engine maintenance reduces the chance of expensive car repairs further down the line, a proper service will also save you money by reducing fuel consumption in Massachusetts. At Wrench, we have developed an in-depth list of services you should have regularly performed along with any of the vehicle's manufacturer's scheduled maintenance. Call us to know more about our services.
---
---
---
Auto Repairs for Popular Vehicles