Get Auto Repairs in Hemet, California From Our Mobile Mechanics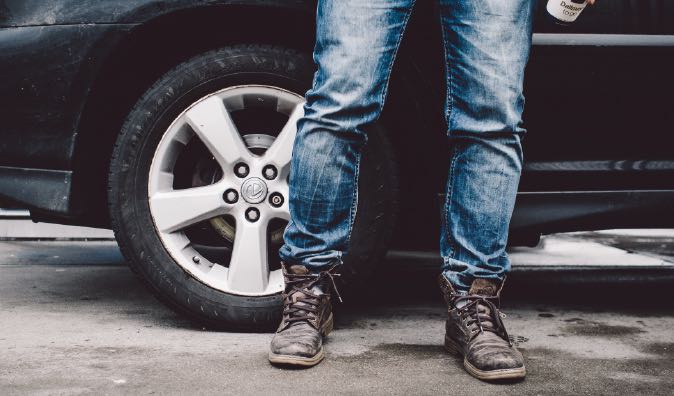 Top Mobile Mechanics in Hemet, CA
Wrench mobile mechanics provides comprehensive vehicle suspension repair services, including struts, shocks, steering, and more. If your vehicle isn't steering or turning as it should, or if you're experiencing jolts and bumps as you drive, make an appointment today. Front-end issues not only make your ride uncomfortable, they are potentially dangerous in Hemet, California and surrounding Riverside County. We're not only experienced in various auto repair services, we are also experts in engine and emissions system diagnostics. Let us make sure your vehicle is safe and driving smoothly.
Why Choose a Mobile Mechanic
If you're experiencing vibrations, pulling, uneven tire wear, or poor fuel economy while driving your vehicle, you may need a wheel alignment. Take it from us - experienced wheel alignment professionals - poor alignment isn't something to ignore, as misaligned wheels can cause decreased gas mileage and poor stability on the road. Our alignment technicians can get your vehicle straightened out and running smoothly down the road again.
How to Schedule an Appointment with Wrench
When you call us, tell our technicians what's wrong with your car or truck. We will use this information to determine the parts and services you will need so we can calculate your quote. If you don't know what's wrong, we offer diagnostic services. For that we would send a mobile mechanic to take a look at your vehicle. After you have received our auto repair quote, you will choose when and where you want the service to occur. We will take your request and match you up with one of our local mobile mechanics. For the appointment, all you need to do is give the keys of your car to our mechanic. At that point you will be able to stay with them and as questions or you can leave and spend your time more wisely. If you choose to leave, your car will be in great hands. We treat our customers cars how we would treat our own. When your car's ready to hit the road again, we will send you a text. Then our mechanic will clean up the area and return the keys to your car. Let us show you how convenient auto repairs can really be and book an appointment with us today!
What to Expect From a Service Appointment
Most of our customers work hard and play hard, and they value their time the most, which is why they benefit from our reliable on-demand service. Having our full-service car mechanics at your door is hard to beat. Another benefit from a Wrench mobile mechanic is the peace of mind that your vehicle is properly attended to without the need for you to change your schedule. To learn more about or services or book an appointment, visit wrench.com or call us. We're always here to help you!
---
---
---
Auto Repairs for Popular Vehicles