Get Auto Repairs in Henderson, Colorado From Our Mobile Mechanics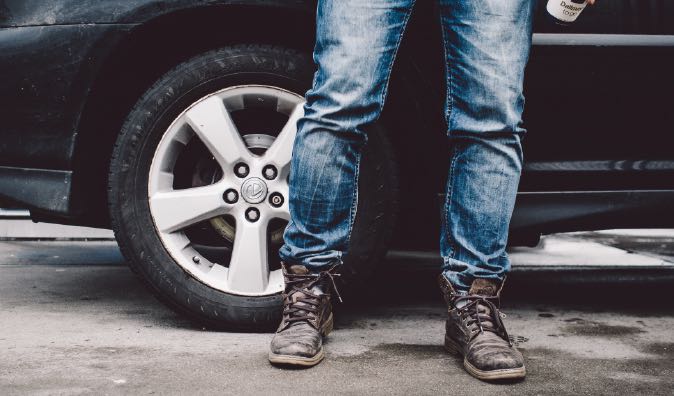 Top Mobile Mechanics in Henderson, CO
If you are a car owner in Henderson, Colorado or the surrounding area and are in need of a quick and easy way to get your vehicle back on the road, book an appointment with Wrench's expert mobile mechanics! We are dedicated to improving the auto repair industry in Henderson by servicing one vehicle after another. Our services are not only high quality, but they bring a new level of convenience to your auto repair experience that will get you hooked on Wrench for life. Book your appointment with our Henderson mobile mechanics today and you'll see why all of our customers rave about our services on social media!
Why Choose a Mobile Mechanic in Henderson, CO
Our Henderson mobile mechanics are here to get you back on the road in the most efficient way possible, but we also want to provide you with the best experience possible. In order to ensure that every Wrench auto repair or maintenance service is up to our high standards, we have implemented a very selective hiring process. We make sure that all of our mechanics have many years of experience in which they have learned important technical skills as well as a genuine interest in improving the customer experience. In Henderson, Colorado, our mobile mechanics are working to build a relationship with our customers through honesty and transparency. Book your appointment with us today and we will set a high standard for auto repair services!
How to Schedule an Appointment with Wrench
Booking an appointment with our mobile mechanics in Henderson is as easy as 1, 2, 3! All you need to do is log onto our website or app and fill out our short service form. First you will need to let us know which service your vehicle is needing. We offer a wide range of services from routine oil changes and tire rotations to more complex battery replacements or brake inspections. However, not everyone knows exactly what their vehicle needs so you can also request a diagnostic appointment where our mobile mechanics will go to any convenient location in Henderson and take a look at your car. They will figure out what the problem is and work with you to find the best course of action. Once we know what services we will be providing, you will be able to choose a date, time, and place in Henderson that works with your schedule. We will send you a message confirming your appointment and then you can leave the rest to us!
What to Expect From a Service Appointment
If you aren't sure what to expect from our service appointments in Henderson, don't stress! Our mobile mechanics will take good care of you and your vehicle. Once we arrive, you should meet our mechanic outside by your vehicle so we can get the keys to your vehicle. Once we have them, we will get right to work. At this point in the service, you will be able to choose your own adventure. Some customers like to stick around and watch our mobile mechanic. This is a great time to get all of your auto repair related questions answered by a qualified professional. Some customers prefer to go elsewhere and take care of other things. You could spend your time working in your office, shopping at the local mall, or even relaxing at home with friends and family. The possibilities are endless with Wrench! While you are doing whatever you need to do, you won't have to worry about your vehicle. Our mobile mechanics in Henderson have all the skills and equipment to get the job done right. We will work as hard as we can to get your vehicle back on the road as quickly as possible. Once we finish our job, we will let you know and return the keys. So book your appointment with Wrench and you'll become part of the convenient auto repair family!
---
---
---
Auto Repairs for Popular Vehicles